NBC4 news awakens JAHS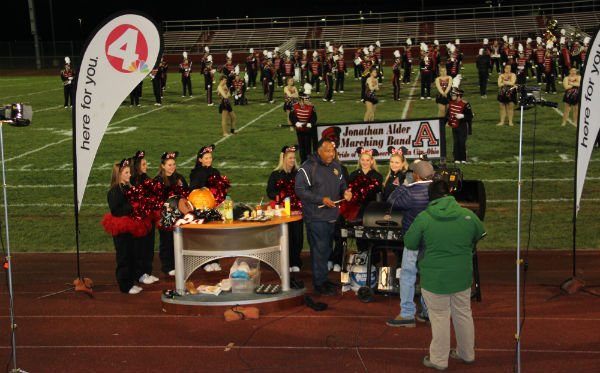 Hang on for a minute...we're trying to find some more stories you might like.
    On October 30, 2015 the NBC news came to JAHS for Morning Kickoff which they broadcast every Friday before a game. The broadcast began at 5:00 AM and lasted until 7:00 AM. The JAHS cheerleaders and band crew performed for the event.  Students were also welcomed to appear.
    During the show, JAHS students were encouraged to dress up and display their scary costumes for the camera. Junior Sarah Gentil showed her school spirit by attending the event. Gentil said that she had to wake up at 3:30 AM in order to get dressed up and make an appearance to this exciting event. Gentile dressed up by painting half of her face as a skeleton and keeping the other half plain.
    Gentil was interviewed by Monica Day because of her costume. Gentil was asked by "The Pioneer Press" if she was nervous to be interviewed or to be on television, and she explained, "No, I wasn't nervous at all. I was actually really excited to have the opportunity to be on television. That is a big reason why I went to the event!"
    Senior Meredith Foust was also interviewed. "I wasn't nervous at all to be on T.V. I actually volunteered to be interviewed and was more than excited to get my chance on T.V," Foust stated. Foust also showed great school spirit by going to the event. Foust even went far enough to bring her own pom poms to pump up the crowd when the camera was pointing toward them.
    Many complained or worried if the timing of the event would affect students' performance in school that day.  Foust and Gentil both said that it actually woke them up and made them even more prepared for the school day.

About the Writer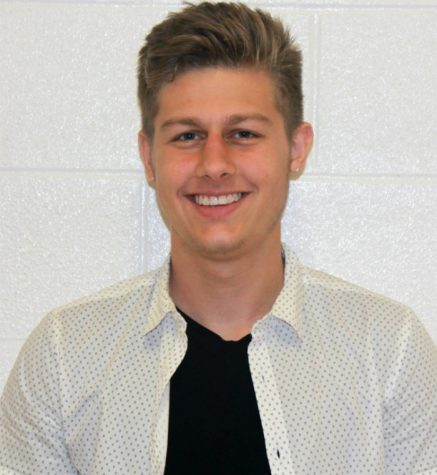 Skylier Beachy, Sports Reporter
Skylier Beachy is a senior at Jonathan Alder High School. He enjoys playing basketball and hanging out with friends. This is his second year on the newspaper...