Cross Country in Mid-season form
Hang on for a minute...we're trying to find some more stories you might like.
    The Jonathan Alder Cross Country program competed at the 14th Annual Galion XC Festival on Saturday.
    For a second straight year, the teams were faced with scorching temperatures at the start of the meet.
    On the boys side, juniors Gavin Frick and Luke Malone placed 6th and 8th, defeating some of Ohio's top ranked runners. Junior Michael Gray and freshman Grant Welsch followed, coming within 10 seconds of one another.
    Junior Zach Hicks, freshman Colyn McDaniel, and sophomore Brady Corbitt rounded out the team's varsity lineup.
    The team placed 4th out of 26th, convincingly defeating 12th ranked Lexington and 16th ranked Milan Edison.
    For the past three weeks, the team has been chasing 5th ranked Heath. On Saturday, the team drew closer, losing by only 12 points following Welsch's breakout performance.
    The team will next take on Heath in two weeks at the Pickerington North Panther Invitational.
    Sophomore Maddie Davis led the ways for the girls, running to the 34th best time in Ohio last week, placing 3rd.
    Sophomore Morgan Hicks and senior Ashlyn McDaniel followed, running a 20:29 and 21:21 respectively. Freshman Reggan Gray quickly followed with a 21:48.
    After an unfortunate fall derailed her race, senior Maddy Killian still managed to finish the race and place 63rd.
    Sadly, Killian's fall derailed the Pioneers chances of placing 2nd and ended the girls undefeated season, placing 4th.
    The two teams race at the Dublin Jerome Celtic Clash next Saturday, under the lights, with last race starting at 8:45pm.

About the Writer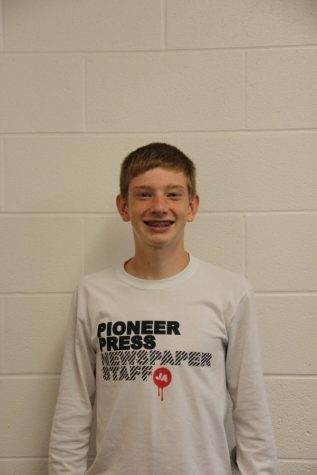 Gavin Frick, Editor in Chief
Gavin is a Junior at Jonathan Alder High School.  Gavin runs Cross Country and Track.
This will be Gavin's 3rd year with the newspaper.