Bohemian Rhapsody: An Escape From Reality
Ali Cody, School News Editor
November 30, 2018
Hang on for a minute...we're trying to find some more stories you might like.
Freddie Mercury, a flamboyant performer but a private person and also the voice of the iconic band Queen. Mercury's life was brought to the silver screen on November 2, 2018 in the movie Bohemian Rhapsody.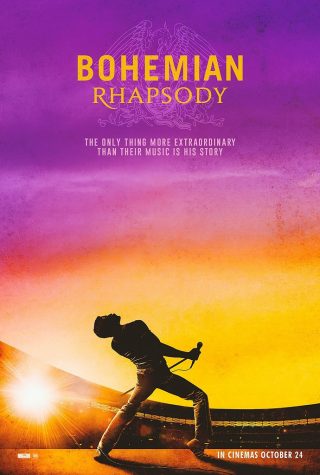 Before the opening credits, there are quick 30-second flashes of the most renowned performances from Mercury's musical career. The movie itself focuses on Mercury (Rami Malek), and the rest of Queen's music, songwriting process, and recording process, while also showing the obstacles and triumphs that they experienced within their closed meetings with record labels and other staff members that helped them. But some scenes in the movie changed the perspective from Mercury's career to his private life, revealing moments with his longtime girlfriend Mary Austin (Lucy Boynton), his troublesome time with his alcoholic tendencies, and of his later years with last partner, Jim Hutton (Aaron McCusker).
As of November 25, Bohemian Rhapsody had a total of $152,158,106 in sales from the US alone. Worldwide, the film has made $472,502,996 according to the box office. The movie earned a 62% on Rotten Tomatoes and 49% on Metacritic. According to Bob Mondello from NPR, "As for Freddie Mercury, is this his real life? Is this just fantasy – not sure that really matters either. When Malek's strutting like a peacock, this movie is a decently amusing escape from reality." Along with the many critic reviews of the film, there is also an abundance of audience reviews saying that they "absolutely loved this film."
As all movies do, Bohemian Rhapsody has its ups and downs along with misconceptions and nonfactual moments, but the majority of viewers and I can agree that the movie was pleasurable and exciting to watch. The film is anything but hated when it comes to enjoyment, but, the fact that the surviving members of Queen helped with the film, as a viewer,
you would expect the film to be more detailed when it comes to facts, such as clothing choices and timing of events. But no matter what the misconceptions of the film, fans of all ages continually talk about Bohemian Rhapsody and the epic adventure through Mercury's life.

About the Writer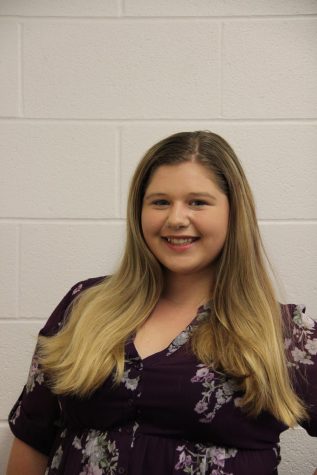 Ali Cody, School News Editor
Ali is a Junior at Jonathan Alder. This is her second year at the Pioneer Press, she also enjoys playing softball and reading in her spare time.