Alder's Swim Team Makes a Splash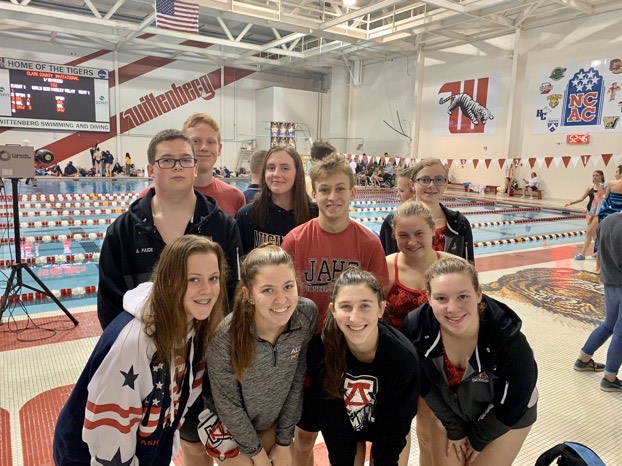 For most students, swimming is merely a summer pastime, the pool a place to relax and hang out. For the students on Jonathan Alder's swim team, this sport encompasses much of their identity. 
This swim season, which runs from early December to late February, has gone extremely well, carving out its place in Alder history. Senior Katie Vaughn says, "We have a really strong freshman group, and we actually won our first meet for the first time in Alder history. We've been placing very well as a team… good times." 
The most recent swim meets were the CBC meet on January 26th, Senior Night on January 30th, and sectionals on February 8th. According to Coach Katie Bumgarner, the team "placed 3rd overall in the CBC. Everyone had an awesome meet with many top 3 finishes and personal best times."
After sectionals, the Jonathan Alder Swim Team Twitter posted: "Sending 8 swimmers to Districts! All 3 girls relays qualified, and Avery Wynk, Elise Dygert, Katie Vaughn, and Eli Stoll… all qualified in both of their individual events!"
The Alder swim team provides students an opportunity for friendship and community. "I've made a lot of friendships over the years," says senior Stasha Dutt. "It's been cool to see how we all bond."
Vaughn agrees. "[The swim team has] been a big part of who I am," she says. "I've made a lot of friends out of it, and gotten really close with the team." Vaughn also finds that seeing clear, measurable improvement from meet to meet is a big self-confidence booster. "It's really rewarding to drop time, do well in championship meets, qualify for the next meet, that kind of stuff," she says.
Swimmers aren't the only ones who reap the benefits from the swim team; Coach Bumgarner also finds the experience rewarding. "I am so proud of our team," says Bumgarner. "Our seniors have really stepped up to lead the younger swimmers and give them a sense of team pride. All of our swimmers have tried different events and have given 100% in every race they've competed in. Most of all, they're representing Alder in the best way possible."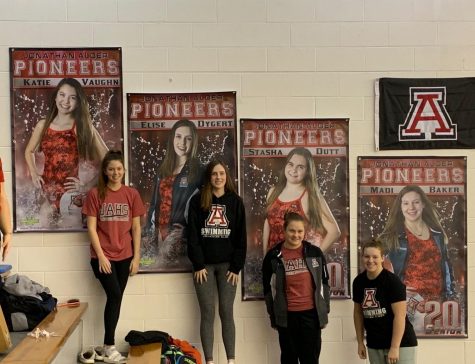 As the swim season comes to a close, tournament meets are right around the corner. "We're pretty much done with the season," says Dutt. "We only have sectionals and districts left."
Bumgarner says, "I'm really excited about our tournament meets. It's my goal as a coach to get as many swimmers as possible to qualify for districts. We have an opportunity to not only have really strong individual events but relays as well."
The next swim meet, the sectional tournament, is on February 8th, at the Columbus Academy at 8am.
About the Contributor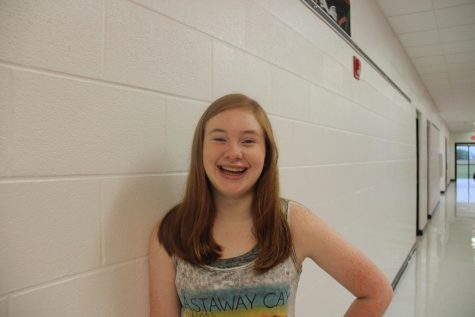 Emma Pauly, Staff Writer
Emma Pauly is a Senior (yikes!) at JAHS, and this is her first year with the Pioneer Press team. She's competed with the In Step Dance Center for seven...