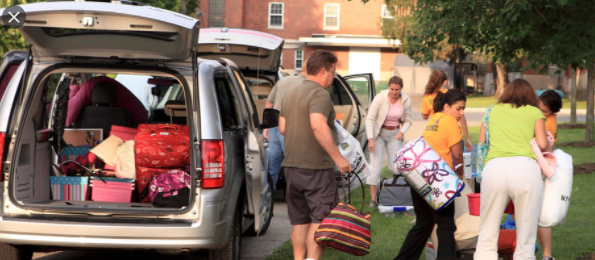 Ali Cody '20 was on her way to the new start of her life,college. As she moved across the state for a new beginning, though, she knew that things were going to be different than she had imagined. Like many other students, her college plans have been altered due to the pandemic. Like many other students, dorm mates wouldn't be happening or even moving into a dorm whatsoever. For many students in a university, their college plans have been altered due to the pandemic. 
Cody is attending Bowling Green University in Ohio and studying to become a teacher. Unlike some students, she moved into a dorm. Unlike most years, she'll be the only one occupying the room. When it came to moving into her new living space, she said it was stressful getting everything together. When moving her belongings into her room, "only one parent at a time could come inside instead of all of them," she says. Even though Cody was excited to go to college, she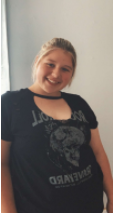 has mixed feelings now due to the changes caused by the pandemic, she said" I have mixed feelings. I kinda wish to move back home because I have nothing to do. I can't make friends or go out."Since Cody is unable to do a whole lot on campus, she says she will drive back home on most weekends.
Bowling Green is doing a hybrid model this semester,and the large sum of Cody's classes are online,"I asked to come in,"Cody says,"you had to email ahead of time if you wanted to be in person."  Her program allowed her to have some in-person classes, which she is taking advantage of. Cody is grateful to have the opportunity for some in person classes"I wish they were all in person because I learn better in person."   For Cody when being taught in person she's more focused and comprehends the subject better. According to Stanford Business's virtual classroom online college affecting student success, "we find that taking a course online, instead of in-person, reduces student success and progress in college." 
Jenna Kieffer '20 is a student at Ohio University in Athens and majoring in media and social change. Like many other students in college, Kieffer's classes are all online. Kieffer has been taking classes while living at home for the first part of the semester, but she will move into her dorm soon. "I'll be moving into my dorm next week actually on the 22nd which I'm excited about." Because of  students' schedules with classes that are preferred in person, OU is allowing some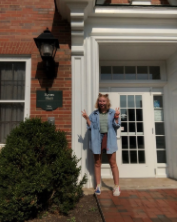 students to come into school. Although some of Keiffer's classes will still be online, some are transitioning to in person because of the content.  One of these classes is photography. "It's a little bit difficult online," Keiffer said. Although she says the professors are doing an excellent job with holding meetings and making sure that all the students are comprehending everything, some classes need that hands-on experience and tools only available on campus.  When it comes to photography for her the process is going to be "tricky doing them" she said, "because we can't be around people so we get to take different approaches, stretch being more creative." One project Kieffer is working on deals with visual effects. Once she gets to OU, she will be able to work with the equipment, and Kieffer is excited about working with the tools.
Johnny Kaltenbach '20 is attending Capital University in Columbus, Ohio, and is studying Exercise Science. Similar to Kieffer, his classes are online, but are moving to hybrid the week of the 22nd.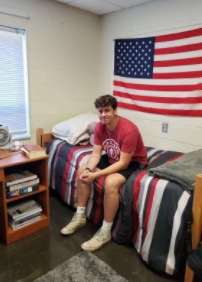 Kaltenbach is looking forward to the shift.  "I prefer in person," he says. "I don't have the attention span for an online school." Kaltenbach moved into his dorm this past weekend but was living at home beforehand . 
Last year, Kaltenbach committed to playing football for Capital. College football has been a controversial topic these past couple of months because many fans are sad that they won't be watching their favorite college teams play or players who have trained not even getting the chance to play. For the athlete's safety, most schools have decided to  move the season to the spring or just cancel it entirely. Capital decided to move their season to the spring. "I mean it sucked because our season is shorter now, and it's a long break for us," Kaltenbach says, "but it gives me more time to get used to college." 
The first year of college for the class of 2020 is going to be unique least to say but is going to be a one in a lifetime experience."I am glad I came and am able to experience college life even though it is not a normal situation." Cody said.