Soft Sounds For Sad Ears
Soft Sounds For Sad Ears: The Dreamy World Of Lo-Fi
Any stressed student worth their salt could easily tell you about the wonder-working magic of various musical wells around the internet known as "lo-fi radios;" never-ending radio stations on YouTube or other streaming services that shuffle through bouncy, piano-driven instrumentals called "lo-fi hip hop beats". However, unbeknownst to some of them, an entire world of relaxation and music lies just beneath the surface that they scratch. "Lo-fi" as a genre includes hundreds, if not thousands of releases from amateur musicians across the world who choose to shy away from the over-processed, squeaky-clean music made in studios. Instead, these musicians choose to record independently, quietly releasing their art into the world to whoever will listen. This approach has lead to the creation of many beautiful and noteworthy tracks. Here are a few of my favorite lo-fi releases to chill you out over this winter season. 
DSU – Alex G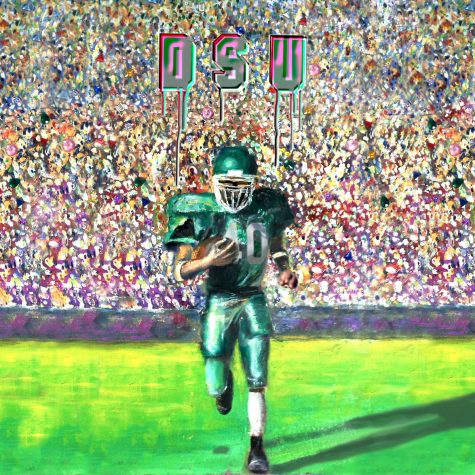 This home-recorded debut album of popular singer-songwriter Alex Giannascoli has not, in my opinion, gotten the recognition it deserves. At its surface, DSU is already a beautifully crafted indie album. Giannascoli's sparkling guitar work, laced with his gentle delivery and airy falsetto harmonies create a soothing and almost tranquil atmosphere that is incredibly alluring, and tough to find anywhere else. However, this album gets even cooler when you realize that Giannascoli is playing all the instruments and recording all of the vocals on his own, not to mention writing all the sparingly beautiful lyrics that permeate the record. This type of artistry is becoming increasingly rare in a world full of mass-produced records and pop tunes designed to sway the masses. DSU is calm, beautiful, and absolutely worth a listen. 
Town – Kitchen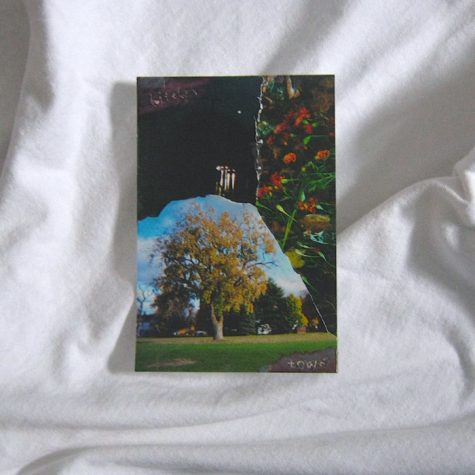 Not too much is known about this obscure release from New York indie crooners Kitchen. However, the shroud of obscurity around the creators behind Town is slightly lifted amidst its sparse and crackling lyrics and warm, fuzzy instrumentals. Listening to Town is a heartwarming experience, if not a bit strange. The romantic earnestness of tracks such as "Linger" and "November Prayer" are driven by sentimentality, and are sure to bring a tear to the eye. However, tracks such as "Inseperalien" or "Sick Syl" are more synth/organ-driven and sound more like intergalactic lullabies for strange alien children.  All in all, Town is a bizarre and wonderful album. It's good background noise for sleeping, crying, hugging someone you love, or even just relaxing over a long break. 
Romcom – The Loners With Parentheses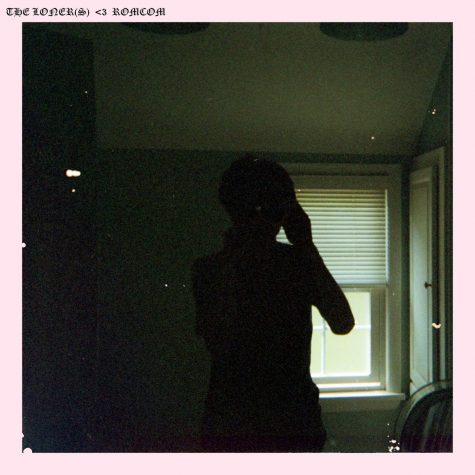 The final recommendation on this list is another obscure release from New York, which is very similar to Town. However, Romcom is different in the sense that it does not shy away from romantic and often touching themes that aren't always as prevalent in Town. Heartfelt little tunes such as "Jealous Type" or "Warmer" are beautiful in their rampant melancholia and bizarre instrumental interludes such as "May or June Type Beat" hum with mechanical drum machines and slippery Casio synth lines. Darker, poignant, and almost unfairly short, Romcom is a harrowing listen, meant for long rides through the wintery darkness, or cozy nights in with the people you love most. I would absolutely recommend it to anyone. 
About the Writer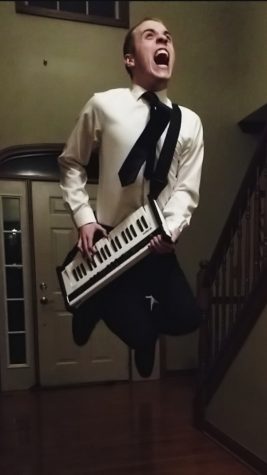 Will Engle, Staff Writer
Will Engle is a senior at Jonathan Alder, but this is his first year at The Pioneer Press. You may recognize him from the infamous punk rock band Bones...