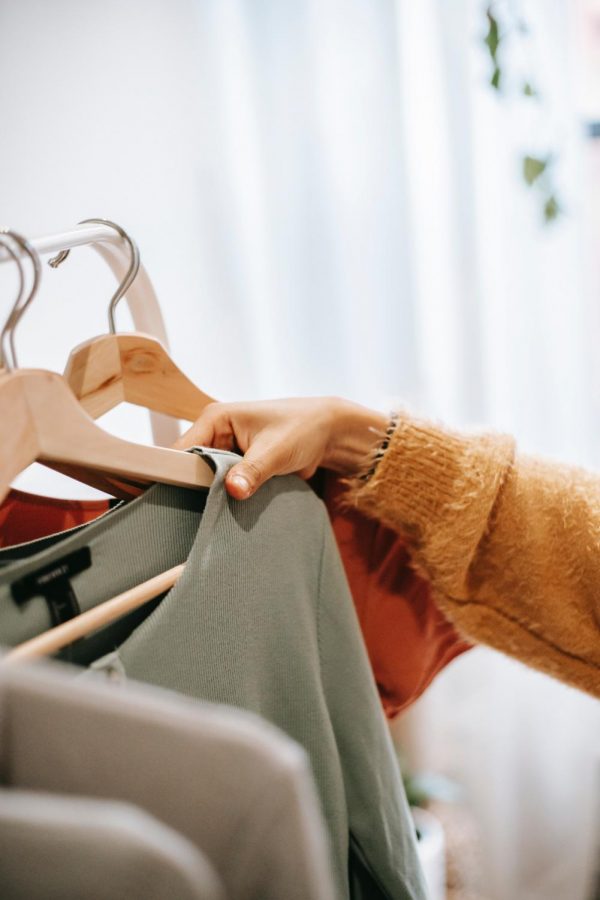 It's that time again: back to school season. This part of the year usually brings students new mindsets, new attitudes, and of course, new clothes. Many students use this opportunity to express themselves and inspire others through fashion. 
Senior Maggie Malone notices the current popularity of earthy tones, such as browns, greens, and blues, in the halls.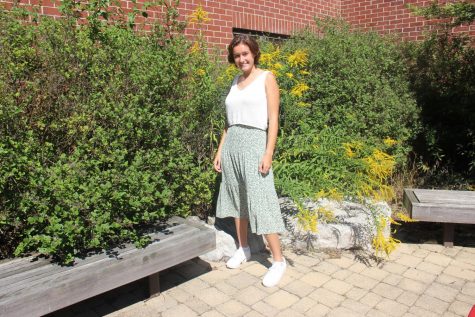 She demonstrates this trend with a flowy floral blue skirt (pictured right) with a white tank top and white sneakers. This outfit demonstrates how she usually chooses what to wear: according to Malone, she finds one interesting pattern and adds pieces that complement it. To those looking to branch out with their clothing, Malone encourages staying true to themselves and wearing whatever makes them happiest.
"Wear what you want, wear what you're most comfortable with and what you're most confident in," she says. "…just go for it, because it's more fun like that." 
Junior Cierra Russell brings another perspective to fashion by using unconventional shapes to add a vintage look to her outfit.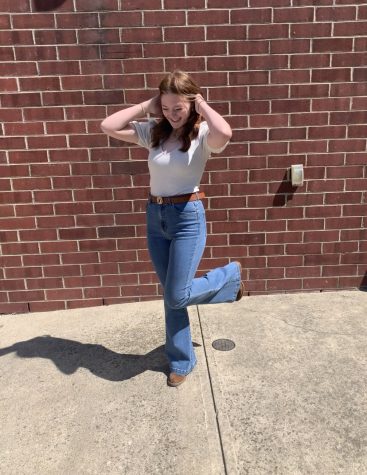 When we spoke last week, she sported flare jeans, a popular take on bell bottoms, with a cream colored puff-sleeved shirt (pictured left). 
The flare style of pants comes from the 1970s disco era and was repopularized during the early 2000s. 
The retro look is a favorite of Russell's and helps push the boundaries with today's trendiest fashion. 
"As I've gotten older," she says, "the desire to just fit in and wear the same thing as everyone else has faded a little bit and now I try to stand out some."
Russell also notes that going back to school affects her decisions in what to wear because her clothing will be worn all day and needs to be comfortable enough to not distract her from learning.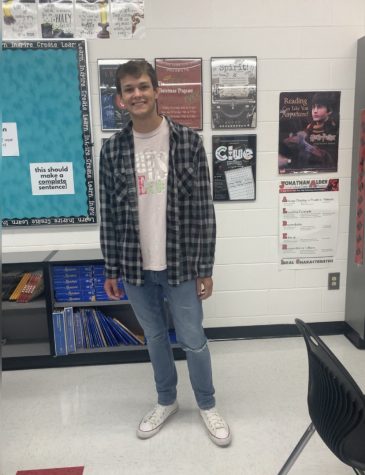 Senior JJ Bay's style changes to match how he feels each day. For example, his outfit (pictured right) reflects his happy mood through his choice of pastels and neon colors. His favorite trends right now are looser fitting clothes and flannel jackets, but Bay hopes to see something else return to the fashion world.
"Bring back jumpsuits for men," he says, "they're fly as can be but nobody seems to wear them anymore." 
Some students opt for accessibility and convenience over personal self expression in their clothing choices. Senior Max Schmidt says, 
"I don't really follow trends… I usually just pick whatever is clean and folded." 
All of these styles are equally important; there is no "right way" to dress for school. However, there was one overwhelming response from all of the students interviewed when asked their opinions on fashion: wear what shows your personality and not just what everyone else is wearing. Everybody has their own flair and, although clothing is just one way to show it, bringing your style into clothes can give you confidence in yourself and provide a great outlet to show off your personal creativity.