After over a year of abnormality and stress, highs and lows, Jonathan Alder High School is bringing back an event that is sure to raise some spirits: The 2021 Homecoming season is here and it's all the buzz. 
"While there are safety precautions everyone will have to take, moving the event outside seems to be the biggest solution to the majority of the COVID_19 safety concerns. The homecoming dance will take place at the JAHS performance stadium on October 9th from 7pm to 9pm, preceded by a week of celebrations."
Student Council Advisor Mrs. Lorenz writes in an email, "I am cautiously optimistic about homecoming this year. Yes, it's 'difficult' and yes, there are a few more 'rules' to follow. We've been paying close attention to what other schools in the area have been doing and it seems like an outdoor event has been well received in other districts. Hands down, this is my favorite week of the school year and I really missed it last year…I'm really glad that we can make [homecoming] happen this year!"
Assistant Principal Mrs. McCray  seems to agree with Mrs. Lorenz that homecoming is one of the very many events that Jonathan Alder has missed and is excited to bring back once again. 
"I am ecstatic that we get to have a homecoming event for students," she says. I think it's gonna be a little different for those people who remember what our homecoming dance might've been 2 or 3 years ago but, you know what, we get to have a celebration that the whole school can come to." She continued, "It's outside, so that leaves room for a whole new tradition that we get to establish and experience. I couldn't be more excited."
Homecoming festivities are already well underway, as the homecoming court was announced via the morning announcements on Wednesday, September 29th.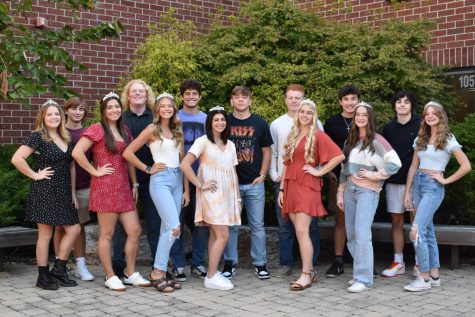 Here are some quick facts you should know, before you go. 
Spirit Week Calendar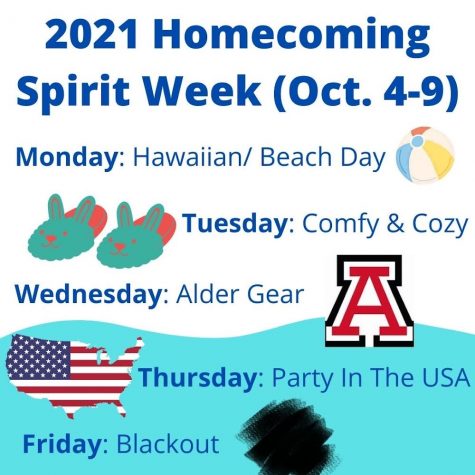 Parade and Bonfire (Wednesday, October 6th)
The Homecoming Parade will start at 6:30pm 
There will be a bonfire happening at the high school immediately after the parade
Pep Rally/Crowning Ceremony/Football Game (Friday, October 9th)
There will be a pep rally during the school day to the raise some spirits 
At 6:15 pm, the Crowning Ceremony will begin to recognize the Homecoming King & Queen, as well as the underclassmen attendants.
A Home Game will occur after the ceremony 
Note that tickets to the game WILL NOT be sold at the gate. Plan to purchase them through Hometown Ticketing.
Homecoming Celebration (Saturday, October 9th)
Event will be from 7-9pm at the JAHS Performance Stadium
Tickets will be $10 per student (more info available soon)
Anyone not currently attending JAHS will not be permitted 
Students must wear flat-sole shoes on the turf (no heels, boot, etc)
In the event of inclement weather, a phone notification will be sent out and the event will be rescheduled.