New teachers storm into JAHS
Hang on for a minute...we're trying to find some more stories you might like.
    The new teachers at Jonathan Alder are already making their names known at the high school. These teachers had to make big changes in their lives, including English teacher Stephanie Tinberg and history teacher Megan Toddy.
     When Tinberg was asked how she likes Jonathan Alder so far, she replied, "I grew up in a big city, so this was quite the change for me. I absolutely love it though–great coworkers, great community, great students! Also, everyone brings donuts all the time. I love donuts."
    She also said that teaching at Jonathan Alder is going exactly the way she expected, but insists that someone help her hang her posters in her room. "The only thing not going the way I had planned is the poster situation in my classroom. At least one poster falls down every day. What am I doing wrong? Help," exclaimed Tinberg.
    Tinberg loves teaching, and if she could teach at any college university she would teach at Monsters University. When asked what her dream subject to teach was she said, "Currently, I am living the dream and teaching English and also directing the Fall Play. My favorite thing to teach in English classes would have to be Shakespeare because I love the dramatic storylines and complex characters. Also, I get to wear my Shakespeare shirt, which is pretty fun. In the future, I'd love to take on a Drama or Speech class!"
    Tinberg was asked how well she liked working with the Jonathan Alder staff, and this is how she replied, "If I could use one emoji to describe how I feel about working with the staff members at JA, it would definitely be the heart-eyes emoji. Alas, there are no emojis on my keyboard, so I'll try to put it into words. We have so much fun, it isn't "work"! I'm excited that I'm getting to know more staff members this year and collaborating with them on different projects."
    Another one of Jonathan Alder's new teachers is history teacher Megan Toddy. When kids around the school were asked how Toddy is as a teacher they had nothing but encouraging words to say about the new Jonathan Alder teacher. When Toddy was asked her opinion of Jonathan Alder she said, "I absolutely LOVE Jonathan Alder High School so far. I've never been this excited to teach kids in the past. So far I've found that all of my students are excellent, and I have such a great time teaching and learning alongside them!" When she was asked where her dream teaching job was she was unhesitant to reply "The Ohio State University."  
    Toddy went to Clarion University of Pennsylvania and earned a degree in French and Secondary Education- Social Studies. Toddy seems to love the job she has as she is already teaching her 'dream' subject which is world studies. She loves it so much that she could teach it all day everyday. "I love the staff here at JAHS. I have never worked in a building with a staff as supportive and encouraging as the staff here. I was taken right in with a great group of teachers as soon as I was hired this summer, and we've all become great friends," explained Toddy.

About the Writer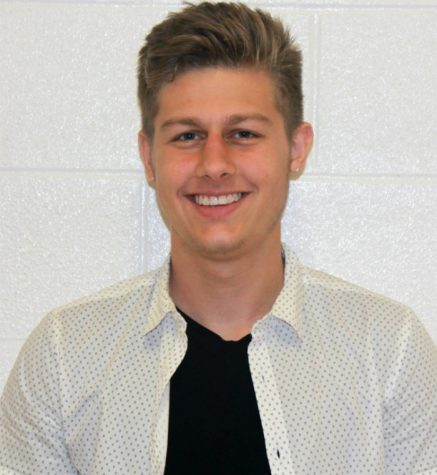 Skylier Beachy, Sports Reporter
Skylier Beachy is a senior at Jonathan Alder High School. He enjoys playing basketball and hanging out with friends. This is his second year on the newspaper...