Alder sets the stage for 2022 fall play
Jonathan Alder High School is once again set to perform their fall play, although this time with a few production changes. 
The show is called "Ghostlight," and is centered around high school student Garbiela Nettles as she navigates a new school she does not want to be at. While at this new school, she ends up meeting some unexpected characters who make her want to stick around a little while longer.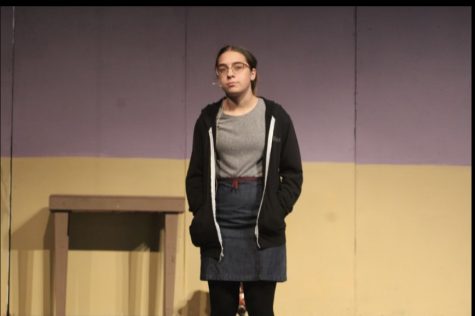 This year's show has recruited a variety of new cast and crew members, as well as a new director. The female lead, junior Anna Gribell, has not been involved in any of the high school plays, but has thrown herself into the process of putting together the final product. 
"… you see the play through Garbiela's eyes, so since I'm in every scene I've honestly been just rereading the entire script over and over again," Gribbell says. "That's probably pretty different from what most people have had to do." 
Alumni Daniel Rodriguez Hijo is also new to the high school theater production, returning to Alder to help direct this year's performance after Stephanie Tinberg stepped down to pursue her master's degree. Rodriguez was involved in musical and play throughout his own time in high school, as well as aiding with various set builds and even directing the junior high play his senior year. 
Rodriguez says he was involved in "…probably about 10 to 12 shows total at the high school…I came back [to Alder] because as corny as it sounds this is where I found my niche. I love the program and what it has allowed the students to do and explore and be creative."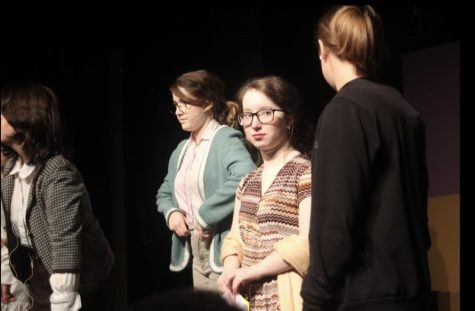 Upon his return to Alder, Rodriquez hosted an acting masterclass at the junior high school during 2021. They were unable to put on a performance to an audience, so instead focused on the process of memorization, improv, and many other skills required to put on a successful show. Current freshman Cole Hansen, playing Billiam in "Ghostlight," was in seventh grade at the time.
"…Danny ran a workshop during COVID because we weren't able to put on a show," Hansen says. "We really focused on memorization techniques, and stage directions, and really just getting the detail[ed] parts [of acting] down."
Beyond the complex acting required to pull off the show, "Ghostlight" is also extremely technical, leading to a lot of work from the crew. With a large number of current crew members as seniors, there are a lot of people training to fill these spots next year. One of these new representatives of the crew is junior Eli Nicol.
"The play is about a play inside of a play, so that involves a lot of lighting things," says Nichol. "There are also a lot of sound effects that I can't go into detail about without giving [the show] away, but there's some pretty cool stuff happening from that aspect as well."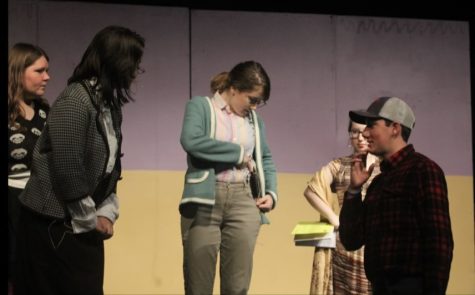 The play is set to perform Thursday November 10th, Friday November 11th, Saturday November 12th, and Sunday November 13th, 2022. The shows will take place at 7pm on Thursday and Friday, and 3pm on Saturday and Sunday. Tickets are $10 and available at the door, or online at https://givebutter.com/jafp22. 
"I don't think [Ghostlight] is like any production we've ever done at Alder…" says Rodriguez. "It's a very unique type of show. It's funny, but it's also a little sad and sweet at the same time."