Alder students prepare their souls for Halloween
Hang on for a minute...we're trying to find some more stories you might like.
    Halloween is right around the corner and students are getting excited about this holiday. Halloween is a night to dress up to scare people or just go out and have fun with friends. When asked what Jonathan Alder students did traditionally on Halloween night, this is what they said:
Maddy Killian '19– "It really depends on how I'm feeling that day.'
Bailee Crownover '19– "Noramly just dress up."
Evan Martin '19– "My friends and I go out and walk around and normally just hangout at McDonalds."
Jared Myers '19– "I dress up and help pass out candy."
Isabel White '19– "I trick-or-treat with friends."
Maddie Vance '18– "I like going to costume parties."
Kailey Slatcer '18– "I pass out candy."
Sophie Thomas '18– "I hang out with friends."
Logan Smith '18– "I walk around with friends."
Paul Faulk '18– "I might dress up, but normally go to parties."
Lyndsey Lovejoy '17– "I like to dress up and go to Halloween parties."
Isabel Rodela '17– "Haunted houses are my favorite during Halloween."
Sarah Gentil '17– "Halloween movies are the best!"
Morgan Blain '17– " I love watching Halloween movies. They're the best!"
Austin Fooce '17– "I love to go to haunted houses."
Katie Davis '16– "My family and I make a haunted garage"
Alisa Miller '16– "I dress up and hangout with friends."
Reign Yoder '16– "I love dressing up and going to Chipotle for my free burrito."

About the Writer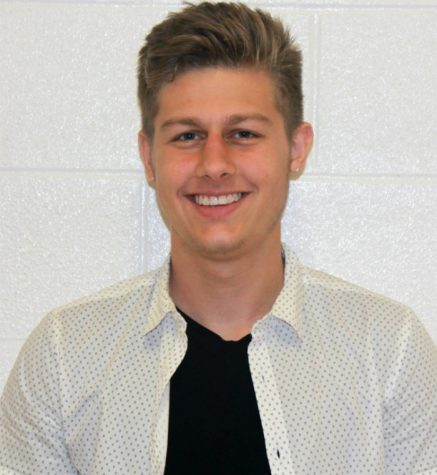 Skylier Beachy, Sports Reporter
Skylier Beachy is a senior at Jonathan Alder High School. He enjoys playing basketball and hanging out with friends. This is his second year on the newspaper...