Cross country finishes out their season
Hang on for a minute...we're trying to find some more stories you might like.
    The girls cross country season is now over after their successful season. The team ended up winning three meets. The cross country team had a very accomplished season to be proud of.
    Delaney Geitgey, senior and team captain, explained how cross country teams are placed in meets. Geitgey explained, "Our best team average was probably around 20 minutes and 30 seconds, but that's not something we really keep track of because meets are won based on where the top 5 runners on each team place, not their times." Geitgey also stated that this year's team had almost no challenges. She did, however, announce her own challenges saying, "Compared to years past, we actually had relatively few challenges this year. It was a great season. We didn't accomplish all we wanted to in the end, so I guess that's still a challenge for me. Accepting that it's really over and that I will never run another race here."
    Cross country, being an outside sport, brings many challenges to athletes who participate in the sport. In the summer, cross country is difficult because of the extreme heat, and runners have to make sure they stay  hydrated. When the season is about halfway over, fall is beginning to arrive, and that means colder weather which brings relief after the long, hot summer
    "The biggest challenge with the cold was knowing how cold it really was and how many layers you needed. Sometimes it felt freezing outside but then it turned out to be warm enough once you started running. My biggest problem was that my hands would get cold even with gloves on," said Geitgey when asked what complications the cold weather brings to runners.
    The girls cross country team even participated and won the MOAC race. Geitgey mentioned  how tough the race was by  saying, "The toughest race was definitely our MOAC meet. There were crazy big hills. We literally had to run straight up the side of a dam. But our team still won!" Geitgey  was very proud of the way her team ran this year.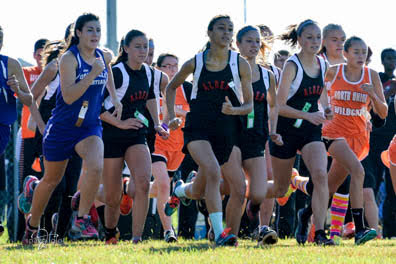 About the Writer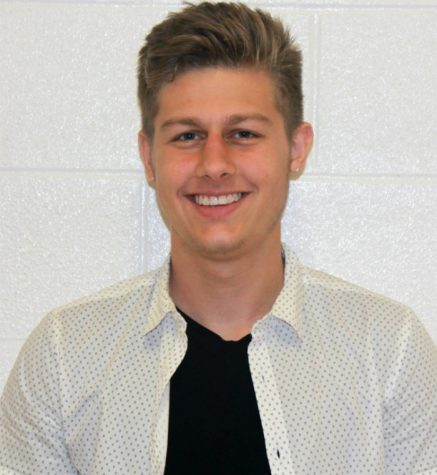 Skylier Beachy, Sports Reporter
Skylier Beachy is a senior at Jonathan Alder High School. He enjoys playing basketball and hanging out with friends. This is his second year on the newspaper...