"MockingJay" flies through theatres
Hang on for a minute...we're trying to find some more stories you might like.
  November 16 was an important day for "Hunger Games" fans across the world. "MockingJay – Part 2," based on the third book in the "Hunger Games" series by Suzanne Collins, came out in theatres.
    While many were thrilled with the movie, others were not. Rotten Tomatoes rated it a seven out of ten but concluded, "The movie falls flat on its face because of the length (over two hours) coupled with lack of action."
    Collins wrote the trilogy with the first book, "The Hunger Games" which came out in 2008, "Catching Fire" in 2009 and "MockingJay" in 2010. The books immediately became popular among many age groups and hooked many readers. In 2012, the series was ranked second on NPR's poll of the top teen novels, behind J.K Rowling's "Harry Potter."
    If you have an interest in science fiction, I would highly recommend this film. Produced by Nina Jacobson and Jon Kilik, the movie stars Jennifer Lawrence, Josh Hutcherson, Liam Hemsworth, Woody Harrelson, Elizabeth Banks and many more. The film also does a good job of staying along the lines of the book.
    Lawrence, who plays the lead character Katniss Everdeen, does a great job of making the audience connect to the movie. The movie begins with Katniss waking up from a fight she was involved in with her former lover, Peeta Mellark. Throughout the movie, the doctors work to help Peeta regain his health so he can fight for the rebels. Near the end of the film, the rebels attack the Capitol, with the intent to rule Panem.
    "Mockingjay" was not only a huge success  for the cast, but the producers and directors as well. The film continues to top the box office with $52 million in sales.

About the Writer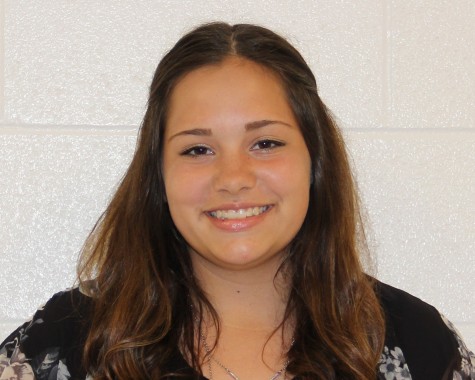 Chloe Grove, Assistant Editor
Chloe is a junior at Jonathan Alder High School. She plays softball and tennis but also participates in many school activities. Chloe also enjoys hanging...