Jonathan Alder sport not getting enough credit?
Sometimes the biggest and most successful things can be forgotten. In school sports that is most definitely the case. The Jonathan Alder Cross Country team can be included in this list. The JAXC program has been one of the most successful Alder sports as of late, and they haven't been credited enough. Maybe because cross country doesn't have quarters or periods. Maybe because there aren't clearly set boundaries where fans can cheer on their school's team, but there isn't any better feeling than the final 100 yards in race with your team cheering you on neck and neck with an opponent.
Too many people don't respect the sport, and when you're successful, you would expect some people to pay attention. This year the High School girls went to regionals for only the second time in school history! The JH Boys became the most successful JH team to ever go through the program. The JH Girls showed us the future of the HS girls, and in 2016 the HS boys will not sell short.
Now what makes a sport? Is it the amount of physicality? Is it how much people pay attention to it? Is it how popular the people doing it are? No. A sport is where your exerting physical strength to give it your all for yourself or team, and no sport should be ranked ahead of another…unless you're filling up the school's trophy case.
About the Writer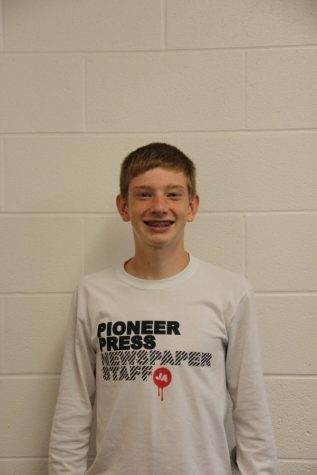 Gavin Frick, Editor in Chief
Gavin is a Junior at Jonathan Alder High School.  Gavin runs Cross Country and Track.
This will be Gavin's 3rd year with the newspaper.