Alder loses win streak, falls to 8-1
The Pioneer football team lost its bid for a perfect season last Friday in an interleague matchup against the Vikings of River Valley High School. Despite the absence of two senior captains, Trey Pugh and Andrew Koenig, the loss was a massive upset as Alder was ranked as the number four team in Division IV in Ohio's latest AP poll. The Pioneers fell by a score of 18 to 14. When asked about the outlook for the rest of the season, senior captain Austin Fooce replied, "We still have a lot to play for. We are really looking forward to week 10 and playoffs."
Alder started the game off strong with a defensive stop, and an ensuing offensive drive ended in an Austin Fooce touchdown. The Vikings then responded with a touchdown of their own. The Pioneers then responded on another Fooce touchdown, set up by a long completion from junior quarterback Preston Eisnaugle to junior receiver Dalton Potts that ended on the one-yard line.
    The Vikings got the ball back late in the first half and drove down to the red zone thanks to a 45-yard run and a fourth down conversion. However, the Pioneer defense held fast, stopping the Vikings inches away from the end zone as time in the first half expired.
The Pioneers did not come out as strong in the second half, however. Their defense gave up two touchdowns, and their offense failed to score one of their own, ending the game with a deficit of 18 to 14. The Pioneers will face Fairbanks High School in week 10 before they head to the playoffs.
About the Writer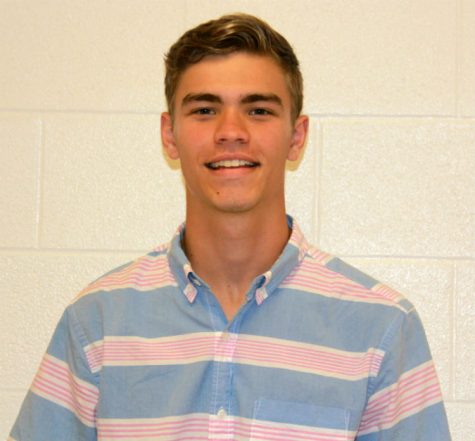 Matthew Seimer, Editor-in-Chief
Matthew is a Senior at Jonathan Alder. He enjoys hanging out with friends and playing sports.

Follow him at http://twitter.com/MatthewSeimer?s=09