Farm science review and crew game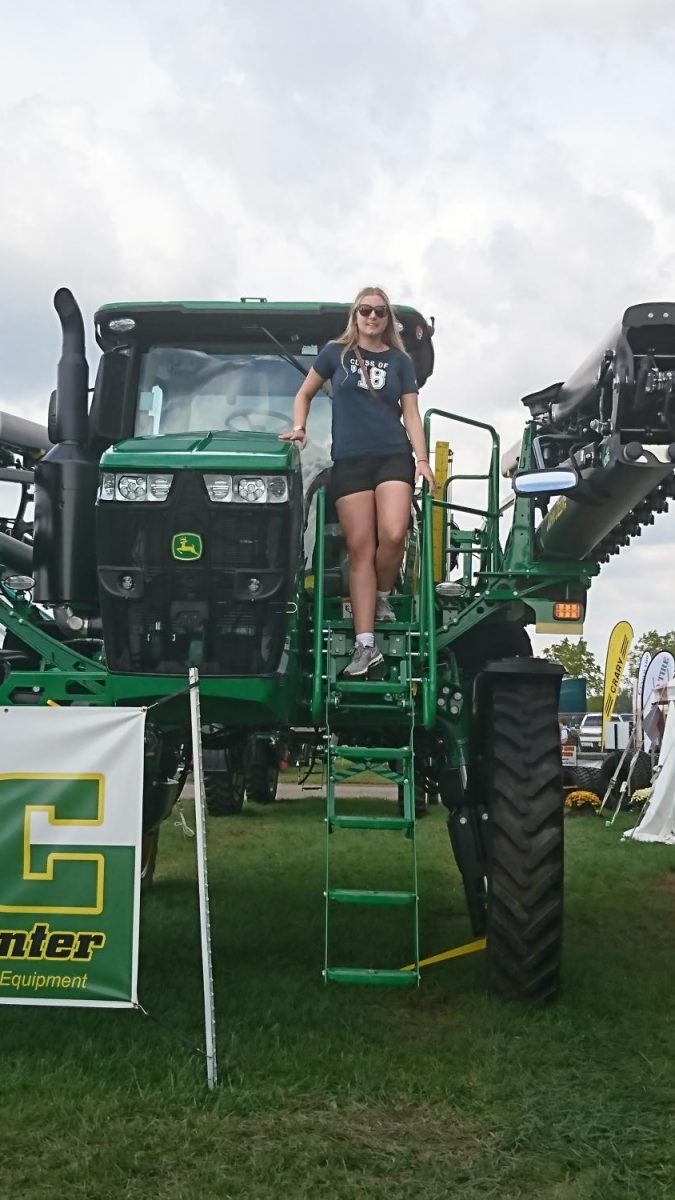 Lisa Skogsøy, School News Reporter
September 28, 2017
Definition – A bunch of funny looking tractors and stimulating talk for third generation farmers (food is available).
I took the last two periods of school off to go see the Farm Science Review with my host family. It did not sound entirely new since my Dad back in Norway is a cattle farmer, and we have been to a tractor fair before, but this was on an entirely different level. The stimulating tractor talk I was familiar with, but there were some funny looking tractors that I had never seen before. In northern Norway, it is never warm long enough for there to be any corn or soybean farms, so almost all farmers are livestock farmers. We don't need the tractors that harvests crops, so I saw a lot of cool tractors that I did not know existed.  
People were driving around in golf carts, which is a sight you won't see in Norway. It's kind of absurd that you would go to all that trouble to get carts there when you can just walk around (okay, so maybe I wouldn't have said no to driving a golf cart).
Definition 2 – Mud
The parking spots were on a big grass field, and after a day of rain and driving to and from, it had transformed from a grass field to a mud field. I was glad to be sitting in a truck, because the smaller cars suddenly had a reasonably sized problem. Someone was driving around with a four-wheeler just to push people out of the mud.
After a much-needed day off from school Friday, my host family took me to the Columbus Crew game Saturday night. Fotball (no, I am not spelling fotball wrong, it's Norwegian for soccer), is a sport I actually know the rules of. The game was a lot of fun. I have only ever watched professional fotball on TV, so it was a neat experience. Since Plain City is in the Columbus area, it opens a lot of opportunities I have not had before in Norway, living far from any big cities.
I missed two goals though because I was standing in line waiting to buy ice cream, but it was totally worth it.