Should we kneel for the National Anthem?
Hang on for a minute...we're trying to find some more stories you might like.
    Following President Donald Trump's controversial comments made during a rally a few days ago, the country has been left buzzing ever since. The world has seen the NFL now take center stage in a heavily debated issue.
    What started last season when 49ers benched QB Colin Kaepernick, kneeling for the National Anthem has become a platform for professional athletes to express their beliefs on political issues.
    In 2016, Kaepernick kneeled for the National Anthem in protest of police brutality. Although the protest didn't gain much traction, various amounts of players continued to sit for the anthem.
    President Trump commented on the matter for the first time a few days ago, saying, "Wouldn't you love to see one of those NFL owners, when somebody disrespects our flag, to say, 'Get that son of explicit off the field right now, he's fired!'"
    President Trump's words have sent the internet haywire and have led to an all out show of unity against Trump's words. From locking arms to kneeling, all 32 NFL teams expressed some sort of unity last week.
    A recent development involving kneeling for the anthem became news yesterday as NBA Commissioner Adam Silver announced that he "expects NBA players to stand for anthem".
    So, should these professional athletes be protesting? No, they shouldn't.
    It absolutely bewilders me that this is even a protest going on. I'm all for the First Amendment, but kneeling or sitting for the National Anthem is a show of disrespect to our military, and it's not a display of your right to free speech.
    For a professional athlete to kneel for the National Anthem is beyond ridiculous. These military officers sacrifice their lives and get paid next to nothing, so you can play the game you love and get paid millions of dollars.
    For years, the NFL and NBA have been outlets for people to escape the political world. Now, the NFL and NBA are taking center stage in some of the most outrageous political debates going on in the world today.
    But the worst part about this is the media. At first, Kaepernick's campaign wasn't picking up very much attention, but that's because the media thought that trashing Donald Trump was more important at the time.
     Now that the media can't do anything about President Trump, they are just now starting to feature the protests; therefore, these NFL athletes now believe that their message will be featured on a higher platform.
    At the end of the day, it's nearly impossible for anything to not involve politics. There's no more "outlet" from the political world. These ridiculous riots and protests will be everywhere and everybody is just going to have to deal with it, despite how pointless they may be.

About the Writer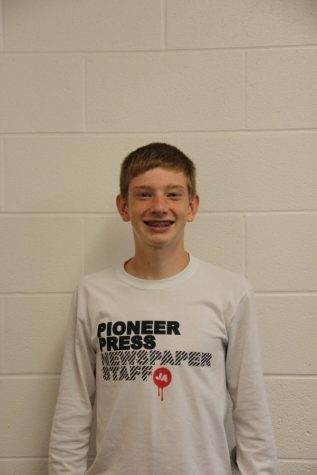 Gavin Frick, Editor in Chief
Gavin is a Junior at Jonathan Alder High School.  Gavin runs Cross Country and Track.
This will be Gavin's 3rd year with the newspaper.