One step for mankind and one walk for diabetes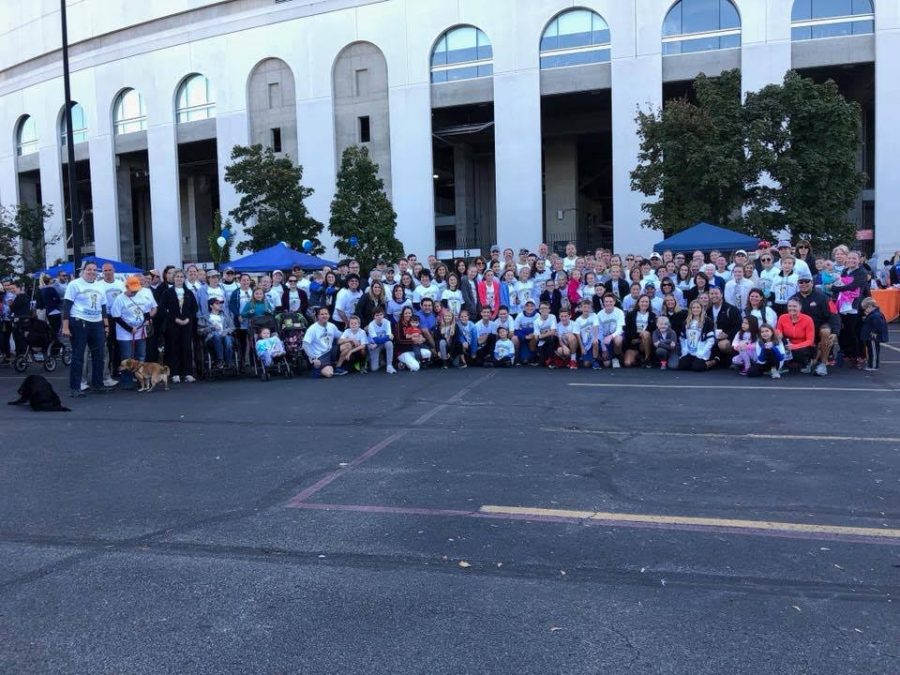 Lisa Skogsøy, School News Reporter
October 6, 2017
Sunday morning my host family and I put on our supportive t-shirts and drove to Columbus. We participated in the "Walk for Diabetes" around the Ohio State University campus. It turned out to be a neat opportunity for me to see the campus and at the same time we supported a good cause.
The day started out a little chilly, maybe the first fall day I have had since I came here. At the start, outside of The Shoe there was a stage set up, and several other activities like building small wooden boats. That gave me a Déjà vu moment of when I was younger and used to make wooden boats out of left-over material. They usually would not float as well though.
The parade of people walking through the Ohio State Campus was huge. The number of people walking was probably higher than my entire home town. It was amazing seeing so many people show up for the event.  On our walk, we had a quick stop at the Ohio State swimming pool, which was really nice to see. The event so far has collected about $430,000.
Later in the day I decided I wanted to make a Norwegian pastry called (directly translated) school bread, as a snack for the Ohio State football game on TV. The street met together for the game, and the neighbors got a taste of Norway. It is really cool that neighbors are so close. In Norway, in most cases, people don't talk to their neighbors unless they have to. It was funny when I first got here, and everybody in the street came to say hello.