New absence policy explained
    The New attendance has caused much confusion and concern; not many people understand what it is and many people have already received worrying letters home. However, while confusing, the new policy on attendance is not as strict or terrible as it might seem.
    This year a new policy on attendance was put in place by the State of Ohio. Several new things have been put into place by the change, but in essence, not much has changed. Now, absence is recorded in hours, and not days.
    Once a student reaches a certain amount of hours, then a letter will be sent home to inform the parents about their student's absences. The hour landmarks are: 30 hours (6 days), 42 hours (7 days), and 72 hours (12 days).
    Field trips and school activities that cause a student to miss a class count as absences to the state. However, the state will not punish a student for missing any amount of time: consequences for truancy are the responsibility of the school.
    This means that even though Jonathan Alder is required by law to record every hour that a student is not in their scheduled class, Jonathan Alder administration will not punish a student for excused absences or field trips.
    However, if our school's Absence Intervention Team decides that a student is intentionally missing school, or has multiple unexcused absences, then they will call an intervention meeting with the student and parent to work out a plan to address the situation.
    If the student ignores this plan and continues to be absent without legitimate excuse, the Absence Intervention Team will report the student. In this case, the student will likely be tried in juvenile court for truancy.
    In conclusion, this policy is not as strict as it seems at first. Consequences for missing school come down to the school, and there is no problem with missing school as long as you have a reasonable excuse.
    Vice principal Mark Fenik said plainly, "The idea is to have people in school as much as possible. If you have to miss school, just have a legitimate reason for it."
About the Writer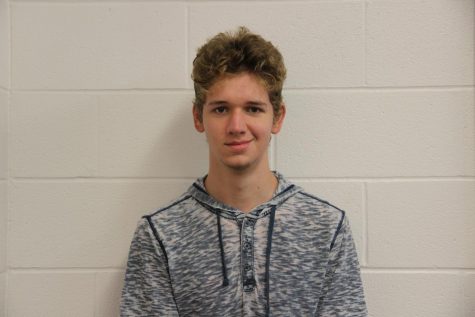 Chaz Phinney, Tech Editor
Chaz is a Senior at Jonathan Alder. He is exceptionally lazy and forgetful and spends most of his time sleeping or playing Warframe.