Diving into districts
Lisa Skogsøy, School News Reporter
February 14, 2018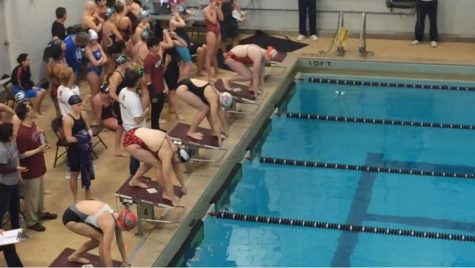 After a successful season this year, the Jonathan Alder swim team had their last meet all together at sectionals and most got personal best times.
    Sectionals took place at the Columbus Academy pool. "I think this season has been such an awesome season," said sophomore Katie Vaughn, a JA swimmer. "The girls won a meet for the first time in history, with only seven girls."
    Three individual events and two relays are moving on to Districts. Sophomore Elise Dygert with her 200 individual medley and 100 back, senior Maryn Herring with her 100 fly, Vaughn with her 200 and 500 free, the girls 200 Medley relay, and the girls 400 free relay.
    "I am super excited to be competing at districts. My goal is to improve both my time and place. It has been a great season and it only remains to see what the future has in store for Alder swimming!" said Vaughn.