Black Panther prowls its way to the box office
   Black Panther was released on February 16, 2018. The movie focused on one of Marvel's newest super heroes, T'Challa, and a struggle for control over his nation, Wakanda.
   This movie easily made my list of favorite superhero movies, and there were many good parts about the movie.
   For starters, the scenery looked amazing, and the whole movie had a very nice natural feeling to it. Most of the special effects go into natural scenery, rather than big explosions and flashing epileptic lights. The soundtrack is also unique and fun to listen to. These things really add to the overall atmosphere and feeling of the movie.
   The plot of the movie was simple and easy to follow. Some parts were slower and dragged a bit, but there was no wasted time. Everything contributed to either the plot or the character development.
   Speaking of character development, there was a lot, especially with the villain, N'Jadaka. The villain in this movie gets a lot of time to talk and express himself. By the end of the movie, the viewer can understand the villain quite well, and even root for his cause a little bit.
   Now let's move on to the problems this movie had.
   Most importantly, the humor was bad. Not just bad, awful. The movie was definitely more serious than almost every other Marvel movie, and that is okay. I personally enjoyed the change of pace. However, the few jokes in the movie were cringe worthy; no one laughed, and none of them landed. The most prominent example was near the beginning: there is an awful "What are those?" joke. It's a dead meme, and it cannot be overstated how much this detracted from the movie experience.
   The last complaint I have is that the movie was not exciting. The movie was interesting, sure. But not exciting in the slightest. There were none of the edge-of-your-seat adrenaline filled moments that almost every other superhero movie has.
   I understand that the movie was supposed to be more serious, and deal with problems like racism and misogyny, and it did these things quite well. However, it is a very subpar superhero movie. It wasn't exciting, and the superhero wasn't cool or interesting. If you go into this movie expecting the action excitement, and just straight awesomeness that most other superhero movies bring, you will be disappointed. On the other hand, if you go into this movie not expecting anything other than being entertained and seeing a thought provoking movie, then you should have a great time.
   I give this movie an overall rating of 7/10.
About the Writer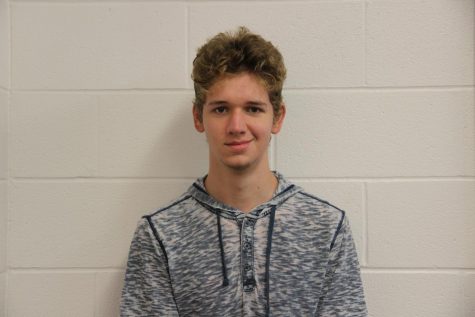 Chaz Phinney, Tech Editor
Chaz is a Senior at Jonathan Alder. He is exceptionally lazy and forgetful and spends most of his time sleeping or playing Warframe.