The Big Ask
Hang on for a minute...we're trying to find some more stories you might like.
"His palms are sweaty, knees weak, arms are heavy. There's vomit on his sweater already, mom's spaghetti. He's nervous, but on the surface he looks calm and ready to drop bombs, but he keeps on forgettin' what he wrote down, the whole crowd goes so loud. He opens his mouth, but the words won't come out": "Will you go to Homecoming with me?"
All jokes aside, in high schools across the nation the question of "Will you go to Homecoming with me?" seems to disrupt every teenager's thoughts.
Why? Why has this question evolved into the grand production it is known as now? Why do millions of high schoolers build up their nerves each year to ask a simple question?
Some people question if this craze of cute dance proposals stems from the presence of social media influence. Social media now has an overwhelming influence on high schoolers; maybe the pressure of other's grand gestures influences other high schoolers to ask in a dramatic and unique fashion.
The entertainment world also has played a role in hyping up the importance of making a girl (or boy) feel special through these productions of dance proposals.
For example, in the largely popular cinematic masterpiece High School Musical 3: Senior Year, the character Chad Danforth asks his girlfriend, Taylor McKessie in front of the entire East High School student body to redeem himself from a previous no-poster, lame ask.
All of these amount to immense pressures for high school students to ask their date to a dance in a large, dramatic, production.
Another frequently asked question is not only 'why?' but "Why is this such a big deal?" Several members of the Jonathan Alder student body suggested off the record that the 'big ask' is such a big deal because of how special it makes the askee feel, so that everyone else would know who is going together, and simply to add a fun element to the nerve-wracking process.
Here are some cute asks from students at Jonathan Alder High School:
*all pictures used with permission
*the opening paragraph of the article is a reference to Lose Yourself by Eminem

About the Writer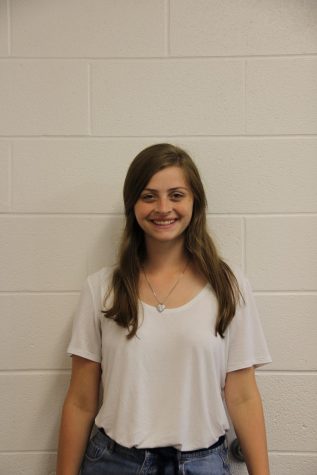 Mary Kate Hipp, Editor in Chief
Mary Kate Hipp is a Senior at Jonathan Alder High School. This is her first year on The Pioneer Press. She plays on the Varsity Girls Tennis Team and hopes...