September 27, 2018
Hang on for a minute...we're trying to find some more stories you might like.
Coats and purses and shoes, oh my!  Coats and purses and shoes, oh my! $1.00 per item at HOCO 2018, here's why!  Coat Check will watch your stuff, so Fly! Nothing left to rhyme, bye bye!! 
Homecoming tickets are on sale during lunch for $10.00.  Remember you must bring in your signed expectation form in order to buy one.
Did you go somewhere cool over the summer?  A weekend getaway? Or maybe spend your days at work?  Send your photos to Mrs. Zimmerman for a change to be featured in the yearbook! 
Want a chance at a free ticket (or reimbursement of your ticket) to homecoming?  Visit "thepioneers.org" each day and submit your guess for the "Frame the Moment" feature of the day.  Each day, a staff member's childhood photo will be featured – submit your guess of who it is and you could win! The last chance to enter is 5C today!
Science club will meet tomorrow in Room 142.
Seniors there are some important dates that are fast approaching.  Tomorrow is the last day to give your $3.00 to a class officer for the cookout and October 5th is the deadline for turning in $20.00 and a permission slip for the Bowl-A-Thon.  If you have any questions, please see a class officer or adviser. 
Anyone interested in being on the Jonathan Alder swim team, please stop by the office!!

On November 1st, Builder's Exchange will be here to present career opportunities to seniors planning on attending college or going directly into the workforce.  Builder's Exchange has over 700 member firms including engineers, architects, bankers, contractors, attorneys, computer specialists, and many others. If you are interested in attending, please sign up in the guidance area. 
Pick up your black hole orders during lunch in the auditeria.

About the Writer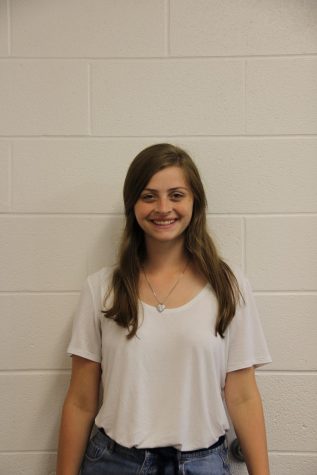 Mary Kate Hipp, Editor in Chief
Mary Kate Hipp is a Senior at Jonathan Alder High School. This is her first year on The Pioneer Press. She plays on the Varsity Girls Tennis Team and hopes...