The Facts of the Midterm Election
Hang on for a minute...we're trying to find some more stories you might like.
Tuesday, November 6, that is the day that every American will be voting on a few important issues. There are some pressing issues that the people in Jonathan Alder's voting district need to make decisions on. With Jonathan Alder High School being a local polling center, it comes into question how popular voting is in Plain City, Ohio and what people actually will be voting on when they walk in on the sixth. The things people should expect to decide on include:
U.S Senate
The two candidates for U.S Senate from Ohio are Sherrod Brown and Jim Renacci. Sherrod Brown is the democratic candidate, he has been in the United States Senate since 2006. Before that Brown was in the House of Representatives and a State Representative. Sherrod Brown, with his lengthy experience in politics, he has multiple endorsements, including Blue America, Planned Parenthood, and "NOW PAC".  Running against Sherrod Brown is Republican candidate Jim Renacci. Renacci has been in the United States House of Representatives since 2010, but is now attempting to run for U.S. Senate. He also has a few years of political experience in which he gained endorsements with Ohio Right to Life PAC and NRA-PVF.
U.S. House of Representatives
For the House of Representatives, there are three potential candidates. The first candidate is Johnathan Miller, who is a Libertarian, and his political experience includes being an Army Veteran. The second candidate is Democrat Rick Neal, he has political experience as a humanitarian advocate and through working with the Peace Corps. The third candidate is republican Steve Stivers, who is up for re-election. Stivers was in the Ohio Army National Guard, was a state senator from 2003 until 2008, and is a current United States Representative.
Ohio Governor
This year, for Ohio Governor there are four prospective candidates: Democrat Richard Cordray, Republican Mike DeWine, Libertarian Travis Irvine, and Green Party member Constance Gadell-Newton are all running for Ohio Governor.
Cordray has been State Treasurer, State Solicitor General, State Attorney General, and has also been in the the Ohio House of Representatives. Cordray, with his multiple years of experience, comes with endorsements from Ohio AFL-CIO, NARAL Pro-Choice Ohio, and more.
DeWine has been the Ohio Lieutenant Governor, in the United States House of Representatives, in the United States Senate, and he was also Greene County's Prosecuting Attorney.
Irvine is a Libertarian who has experience as an intern at Capitol Hill, is a web series producer who majored in film studies, and he was the founder of Central Ohioans Centering Kasich.
Gadell-Newton is currently co-chair of the Ohio Green Party, prosecutor for the International Criminal Tribunal for Yugoslavia in the Hague, Netherlands, and she is also a current managing partner in Fitrakis & Gadell-Newton LLC.
As for the rest of the state candidates, the people of Ohio will have to vote for Ohio Lieutenant Governor, Ohio Attorney General, Ohio Secretary of State, Ohio State Auditor, Ohio State Treasurer, and Ohio House of Representatives in District 74. More information on each of these positions, the candidates ready to hold these spots, and their background can be found on BallotReady.org.
Local positions needing to be filled are Madison County Commissioner and Madison County Auditor. Judicial positions that are to be voted on include, Judge of the Supreme Court (term 1/1), Judge of the Supreme Court (term ½), and Judge of the Court of Appeals in District 12.
The last thing that will be voted on are the "measures." This year, Issue 1 is the only measure to be voted on. Issue 1 pertains to sentencing for drug possession. The question that this issue is really asking voters is, "Should the Ohionulls Constitution change low-level, non-violent drug possession felonies into misdemeanors, and use probation instead of prison sentences and invest in rehabilitation programs instead?" If  it would be voted "yes," that means that people with non-serious, non-violent drug offenses would be charged with misdemeanors instead of felonies. If issue one were to be voted "no" that means that how low-level drug possession charges are handled would not change.
What is voting like and why should people vote?
When voting, the room is very business-like. By law, the room has to be quiet and there is to be no politicking in the polling place.
There are plenty of reasons why people should vote. According to government teacher Mike Palmer, when asked what he would like to tell students about why they should vote he said, "Do you want control of your life or not? If you don't vote, pick what color leash you want now."

About the Writer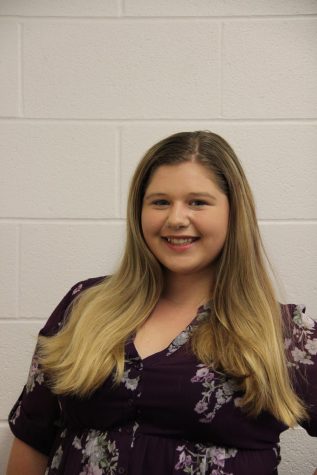 Ali Cody, School News Editor
Ali is a Junior at Jonathan Alder. This is her second year at the Pioneer Press, she also enjoys playing softball and reading in her spare time.