Stan Lee: Father Of Marvel Dead At 95
Hang on for a minute...we're trying to find some more stories you might like.
Stan Lee, the famed writer, editor, and publisher of Marvel Comics has died at 95.
Lee, who started in the business in 1939 at the age of 17, helped create or co-create a huge number of iconic marvel characters, died early Monday morning at Cedars-Sinai Medical Center in Los Angeles. The cause of death is not yet known.
In the early 60s, publisher Martin Goodman asked Lee to create a new team of superheroes, ones to outdo DC's Justice League. Thus, a new age of superheroes was born and Marvel revitalized the comics business with a series of flawed, more humanized heroes with real world problems, a majority being in New York with all it's dirt and tumult, struggling with everyday challenges whether making rent or pondering their existence in life; Characters ordinary people could empathize and relate to.
Later on, Lee's characters were incorporated on the big screen with success after the emergence of the Marvel Universe. By that point Lee more or less became the company figure-head rather than writer and editor, making cameos in almost every movie.
Stan Lee brought us Spider-man, Iron-man, and a plethora of other beloved characters whose names are still prominent and dearly beloved today. He showed the world that heroes come in all shapes, sizes, and backgrounds. He inspired both adults and children across the world. Lee will forever be the remembered as the father of Marvel.

About the Writer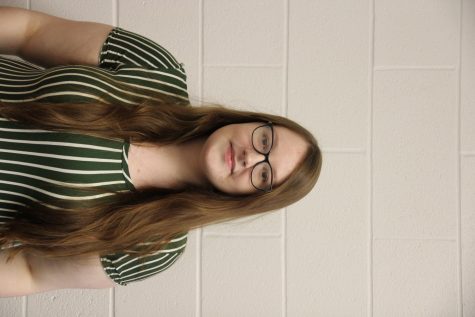 Victoria Temple, Senior Editor-in-Chief, Staff Writer
Victoria Temple is a senior at Jonathan Alder High School, located in Plain City, Ohio. Post graduation, Victoria plans on going into journalism and media....