Angst Movie Makes Its Way To Jonathan Alder
Hang on for a minute...we're trying to find some more stories you might like.
UPDATE: Due to a snow day on February 20th, the community viewing of Angst at Jonathan Alder High School was rescheduled for 6:00 PM on Monday, February 25th.
Anxiety is a very common thing throughout the student population in America. According to the Anxiety and Depression Association of America, 80% of students diagnosed with anxiety are not getting treated. Anxiety can be described as a collective emotion accompanied by worry, fear, nervousness, and apprehension. There are multiple types of anxiety: Generalized Anxiety Disorder, Social Anxiety Disorder, Panic Disorder, Phobias, Obsessive Compulsive Disorder, and Separation Anxiety Disorder.
To make Jonathan Alder students more aware of anxiety and the treatment options, the Alder Administrative Staff decided to hold a screening of Angst, an indie film directed by Matt Skerritt and produced by Scilla Andreen and Karin Gornick. Angst is a documentary of experts discussing anxiety, its sociological effects, and what can be done to help suppress the effects.
According to the Angst movie website, "Angst features candid interviews with kids and young adults who suffer, or have suffered from anxiety, and what they've learned about it."
The website also includes how to host a screening, locations of future screenings, various reviews, and resources to help with anxiety. On the reviews page, it shares reviews from children, teenagers, educators, parents, and experts on the subject.
One reviewer from the page says, "I never knew that what I was experiencing was severe anxiety. I'm so grateful to know that there is treatment."
The Jonathan Alder student support specialist, JoLynn Wheatley, said, "…students should expect to be able to be able to talk to their friends about anxiety and to be able to talk other people about it…we all experience some form of anxiety, it looks different for everybody but we all do."
Jonathan Alder will be hosting multiple screenings. On February 15, the entirety of the Jonathan Alder Staff will be viewing the documentary. On February 20, Jonathan Alder with be hosting classroom screenings of Angst throughout the school day. Later, at 6:30, families and friends of students are welcomed to view Angst at Jonathan Alder High School. For those who will not be able to make it to the screening at the High School, there will be another one for the community at the DNA Community Center in Plain City on the 21st at 7:00.


About the Writer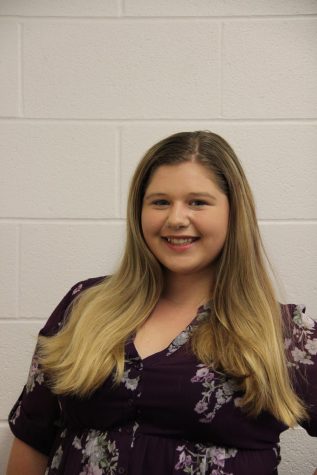 Ali Cody, School News Editor
Ali is a Junior at Jonathan Alder. This is her second year at the Pioneer Press, she also enjoys playing softball and reading in her spare time.