Tennis Placement Tourney Rescheduled!
Hang on for a minute...we're trying to find some more stories you might like.
    With the practices starting for the Jonathan Alder High School boys tennis team, the placement tournament is just around the corner.
    At the beginning of each season, the Jonathan Alder High School boys tennis team divide up and play each other in a short tournament. All players on the boys tennis team are put into a ranking for the season based on the results from this competition.
    People at the top of the ranking are considered the Varsity. Positions are not set in stone, however, and players can challenge each other throughout the season to improve their standing with the team.
    The rules for challenging are quite simple. A player can only challenge somebody up to 2 spots higher than them. If the challenger wins the match, they move up to the loser's rank. However, if they do not win their challenge, they drop down a spot.
    The tournament was originally scheduled for Monday, March eleventh. However due to several canceled practices leading up to it, head coach Ryan Swinehart rescheduled it for Monday the 18th.
    Players, or other interested students, can find the official bracket hanging up in both Swinehart's room, and Carpenter's room.

About the Writer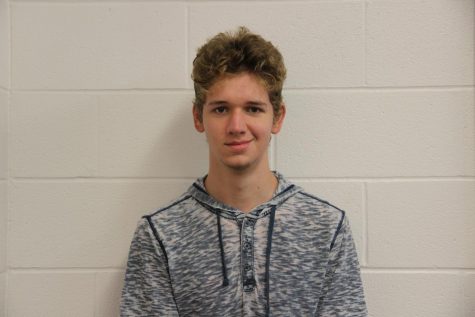 Chaz Phinney, Tech Editor
Chaz is a Senior at Jonathan Alder. He is exceptionally lazy and forgetful and spends most of his time sleeping or playing Warframe.