Students Demand Action Against Climate Change

On Friday, March 15th 2019, students around the world will be striking as a part of the #FridaysForFuture movement.
Students in more than 90 countries plan to strike in what potentially could be one of the biggest environmental protests in history.
The strike originated with Greta Thungberg, a 16-year-old Swedish environmental activist. Thunberg has been skipping school on Fridays to protest outside Sweden's parliament since August 2018. She has inspired many other students to protest and demand action from their government against climate change.
Students of different countries have different demands, but they all seem to demand that countries cut greenhouse gas emissions.
According to the US Youth Climate Strike website, "We, the youth of America, are striking because decades of inaction has left us with just 11 years to change the trajectory of the worst effects of climate change, according to the Oct 2018 UN IPCC Report."
Their demands are stated on their website, some of which include the following:
Green New Deal

A stop to all fossil fuel infrastructure projects

All decisions made by government be tied to scientific research

National Emergency declaration on climate change

Required education on climate change throughout K-8

Preservation of public lands and wildlife

Clean water supply
"Additionally, we believe the climate crisis should be declared a national emergency because we are running out of time," the Youth Climate Strike states.
For more information, you can visit their website: https://www.youthclimatestrikeus.org/
About the Writer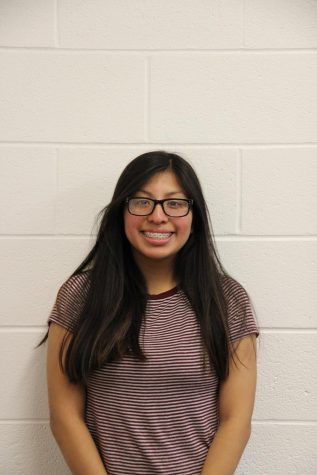 Nicole Mendez, Business Manager/Staff Writer
Nicole is a senior at Jonathan Alder. This is her first year as a member of the Pioneer Press. She enjoys shooting photos and videos--mostly of her cats....