"Escape" to the band concert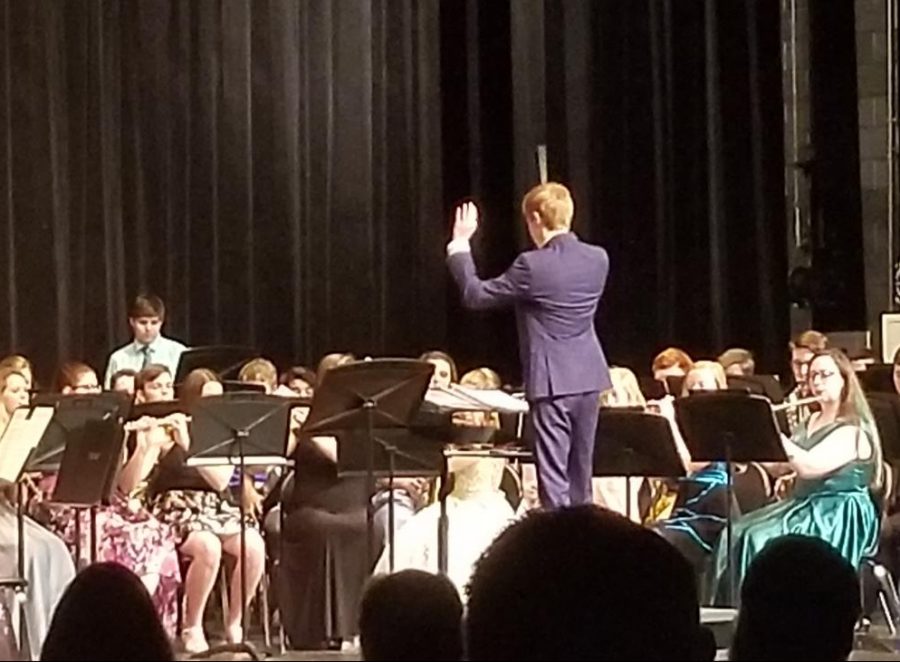 On April 24, 2019 the band department put on their "Spring Pops Concert." The concert was combined with their cookie concert, which usually takes place in February. All the band members were asked to bring at least a dozen cookies for the concert.
During the performance of the Wind Symphony, senior Ryan Rennie stood up and conducted the Wind Symphony's performance of "Escape," Rennie's own song.
Before the performance began, Mr Hennig, the band director, gave a short speech about rennie as a student, and the journey he went on while writing his song.
"Ryan approached me to ask if he could do an independent study," Hennig said, "It was a great working relationship I got to build with him, because I got to show him what works with teaching, and how to write for an ensemble so it looks good on the page."
Hennig went on to talk about how Ryan did all the teaching with the band, and how it was going to be the world premier for the song "Escape."
Once he concluded his speech, Hennig passed off the podium to Rennie, who stood up from his place as first chair clarinet and took the lead.
Rennie stood in front of everyone and delivered a follow up speech about how he wrote the piece, what it meant to him, and his thoughts on the band's performance of it.
After the speech concluded, Rennie pulled out his personal conducting rod, and proceeded to lead the band through the fast-paced piece.
After the song was finished, the audience rewarded the band and Rennie with a standing ovation.
"It was a really cool experience to conduct my own piece," said Ryan Rennie after the concert, "I'm really grateful to Mr. Hennig for providing me with this opportunity."
After the concert, band members as well as the audience were allowed to get up and pick up cookies from a "cookie buffet" that was made up of all the donated cookies. The band seniors got to go first, then the rest of the band, and then all the audience members.
After going through to cookie buffet, many band, and audience members stuck around to chat, and congratulate each other on the performance. Many of the people there were emotional, due to this being the highschool concert to be put on by the class of 2019.
About the Writer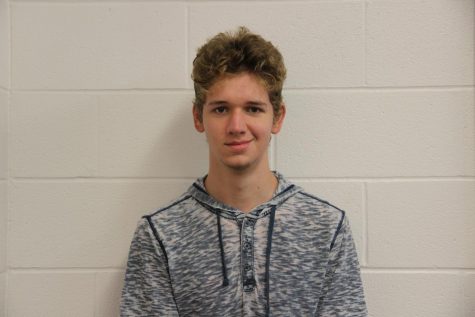 Chaz Phinney, Tech Editor
Chaz is a Senior at Jonathan Alder. He is exceptionally lazy and forgetful and spends most of his time sleeping or playing Warframe.