Girls Soccer Strives For Another Successful Season
Hang on for a minute...we're trying to find some more stories you might like.
Banner season–that is the term that drives the Jonathan Alder girls soccer team. This year for the Lady Pioneers Soccer team has been different in many ways than normal. This however does not mean that it is a negative season by any means. "So far, the season has had many ups and downs," said Senior and Captain Sophie Zawodny. "We haven't been as successful as we hoped, but as a team we've grown so much and have done many great things. Which is more important than numbers on the scoreboard. But we are hopefully going to have a great postseason." 
Overall, the Lady Pioneers are 7-5-2 and are currently ranked third in the CBC. As Zawodny said, it hasn't been the most successful season, but they are fresh off a big win against Springfield Shawnee, in a fantastic shut out game with a score of 1-0. It was the program's first victory over the Braves. Last season, the Lady Pioneers fell short in post season when they lost in the second round to Bloom Carroll and as a Junior Sophie Zawodny was one vote away from being on the All-State team. This season, she hopes to "be even more successful…and hold up [her] end of things for my teammates."
In many sports, motivation and communication is key. The energy of the team and coaches is much needed for the team to succeed. But, motivation is not just given. Senior Emily Opatt says, "We as a team, motivate each other and get each other hype. We listen to music on The Job Rocker Max, hype each other up and just goof off." Motivation doesn't always have to be hardcore and serious, this team motivates each other by being themselves and having fun.
The girls soccer team is a very close knit group that spends many hours together. "Alder soccer is my family. That sounds cheesy, but I love everyone on the team. I spend so much time every week with them, but I somehow want to spend even more time with them." is how Zawodny defines her relationship with Alder Soccer.
Soccer is a tough sport, you have to be conditioned correctly and you have to have the right mindset. And, sometimes that mindset gets lost, but that is why you have teammates that push you to be your best and hold you accountable for your goals. And most of the time, the hardest part isn't always in the skill itself, but in the environment and atmosphere around the team. "The toughest part of Alder soccer is that everyone is watching us and holding us up to high expectations. But, what makes it all worth it is when we prove those people wrong that don't believe in us or don't like us," said Zawodny. 
As postseason is approaching, the team is preparing for bigger and better games, starting with their first round game against Heath at home on October 15th. Gametime is at 7:00. But before that, the Lady Pioneers will host Bishop Ready as their last regular season home game, which is also senior night. The game will start at 7:15 and the eleven seniors will be recognized prior to gametime. 
About the Writer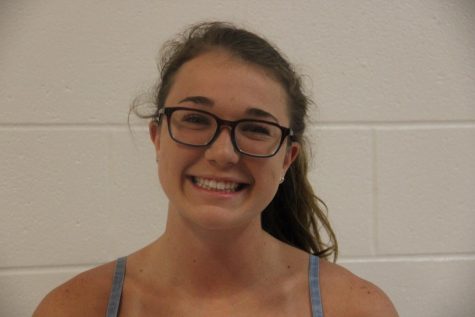 Emma Shepherd, Lead Designer/Sports Reporter
Emma Shepherd is a Junior at Jonathan Alder High School, and this is her first year on the newspaper staff. She plays on the Varsity volleyball and basketball...