Golf Team Wraps Up Successful Season and Looks to the Future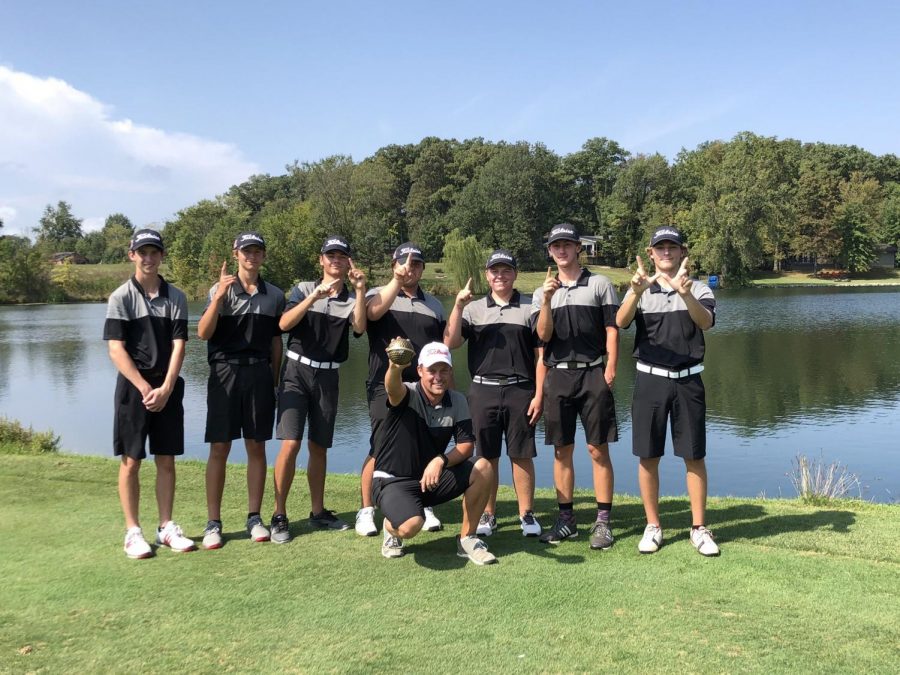 When a person mentions "golf," most people think of little kids playing putt-putt, Wii sports, and dads on their day off. To the Jonathan Alder golf teams, this underrated sport is so much more. 
Both the girls and boys teams performed very well this season. "We broke the school's record for lowest 9-hole," said senior Tyler Hilbert, "two strokes off the record for lowest 18-hole record, most wins in a season, highest win percentage in history… so, yeah, a pretty good season." As for the girls team, they "finished in 2nd place in the Kenton Trail Division and played in the Sectionals at Mentel Memorial on Tuesday, October 1st," according to Tom Vargo's parent update on October 6th.
The teams faced many challenges throughout the season, but they persevered to the end. Based on school attendance, the golf team was moved up a division this year. "We had a chance to compete for a trip to state in Division-II this year," said coach Mitch Koester, "but we had some tougher competition in D-I and knew it would be tough to get to the District Tournament this year. I'm most proud of our team for not backing down from that fight… we played and fought until the end."
For those on Alder's golf teams, the sport isn't all about the scores (though their scores are spectacular). The team is like a family to many of the players, such as Hilbert, who "loves the team like a baby." 
"It's so nice, because all of the girls on the team get along so well," said senior Kennedy Wilson. "We all bond really well."
Many of both golf teams' seniors plan to continue golfing after high school. Hilbert will "most likely end up playing golf in college; at what college, I have no idea." Wilson, on the other hand, said, "I'll play for fun. I'm not looking for a scholarship or anything, but it's nice to know how to play."
Though the girls and boys teams are losing five seniors each this year, Koester is still hopeful for the next season. "We have a solid group of freshmen that could be called upon to contribute already," he said. "There will be some competitions for spots throughout the summer and into the first part of the season, and we might go through some growing pains during the first couple of weeks of tournaments, but I think we will settle in and should be able to compete for [the district tournament] again at the end of our season."
About the Writer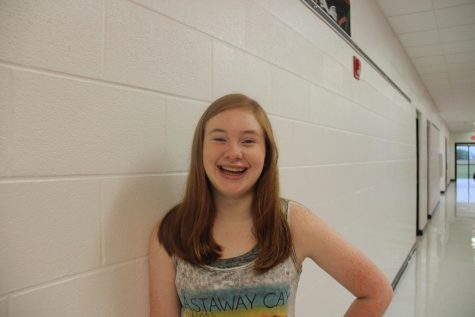 Emma Pauly, Staff Writer
Emma Pauly is a Senior (yikes!) at JAHS, and this is her first year with the Pioneer Press team. She's competed with the In Step Dance Center for seven...