Winter Movies: What Alder Students Watched Over Break
With two weeks of nothing to do, Alder students are often bored over winter break. While the weather outside is frightful, there's one place many students go to escape both boredom and the snow: the movie theater!
Many highly anticipated movies came out over break, including Star Wars: The Rise of Skywalker and Frozen II. Alder students also enjoyed Knives Out, Little Women, and many more. (Warning: Minor spoilers may follow!)
While the last two Star Wars movies disappointed many viewers, The Rise of Skywalker seems to have left audiences happier. "It's the ninth Star Wars movie, and the end of the Skywalker saga," says junior Jack Kinsey. "Palpatine's back, from Episode VI, after people thought he was dead. It's exploring what happens now that he's back." 
While most people agree that Episode IX didn't quite live up to the originals, "I liked it better than the other two sequels," says Kinsey. "It was pretty fast paced, and… I liked what they did with Kylo Ren's character. I definitely recommend it if you like Star Wars, and I think it makes up for the last two movies."
After the immense popularity of the original Frozen, it's no surprise that the sequel made $127 million opening weekend. Many Alder students enjoyed Frozen II over break, including senior Emily Walker. "The movie starts two year after the original," says Walker, "and [Anna and Elsa] go into their family ancestry, and who they are." 
Frozen included one of the most popular Disney songs ever, Let It Go, so of course in its sequel, "the songs were really good," according to Walker. Disney's animation has also improved in the six years since the original Frozen. "It's a really pretty movie, with all the ice magic," says Walker. "I'd recommend it, it's a really nice family movie." The reviews seem pretty positive: if you have a reservation about watching Frozen II, you should let it go.
Disney wasn't the only studio releasing movies for winter break. If you're looking for something more mature than Frozen II, junior Aidan Ventresca recommends Knives Out, an Agatha Christie-inspired murder mystery directed by Rian Johnson. "This guy, on his eighty-fifth birthday, dies," says Ventresca. "The movie follows his rich family, as they go through the process of grieving and trying to find out who the murderer was. It's a murder-mystery thriller, and there's lots of funny parts, too." 
The movie also includes many popular actors, including Daniel Craig, Chris Evans, and Jamie Lee Curtis. "I would recommend it, especially if you like murder-mysteries," says Ventresca. "It's very intriguing and engaging… a really good story and fun movie."
You can't go wrong with a good classic, so if you're looking for a more familiar movie, a Little Women adaptation came to theaters this winter. "Little Women is about four sisters in their teenage years," says senior Grace Palmatary, "that are all growing up in New England during the Civil War. There's a lot of themes about class difference and feminism… and what the sisters can't do and how they overcome that." 
Directed and scripted by Greta Gerwig, the film differed from other Little Women adaptations by showing both "the past and the present, to show the parallels in time from girlhood to womanhood," says Palmatary. "You can tell how much care went into the movie… the production is brilliant; the effort is amazing; script-wise, it's spectacular as well." Though the time jumps can be a bit confusing if you're not familiar with Little Women, Palmatary "would recommend it to anyone and everyone."
Spies In Disguise, Jumani: The Next Level, Cats, and 1917 were also in theaters over break. Additionally, Gretel and Hansel, Birds of Prey, Sonic the Hedgehog, The Call of the Wild, and Onward are coming out soon.
About the Writer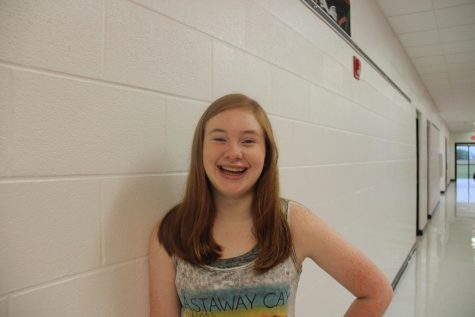 Emma Pauly, Staff Writer
Emma Pauly is a Senior (yikes!) at JAHS, and this is her first year with the Pioneer Press team. She's competed with the In Step Dance Center for seven...