Coachella 2020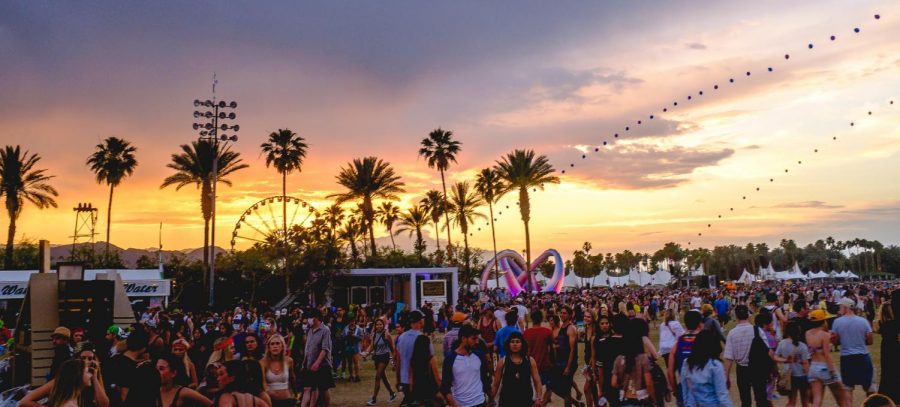 With the recent announcement of the multitude of artists that will be performing at this year's Coachella Music Festival, it's safe to say that the lineup is the real deal. 
This year's headliners include Travis Scott, Frank Ocean, and Rage Against the Machine. Notable this year is the absence of a female headliner. It's the first time in nearly three years without one, as Lady Gaga (2017), Beyonce (2018), and Ariana Grande (2019) have held one of the top three spots in past years. Nonetheless, Lana del Rey, the most well-known female artist of the festival, will be the No. 2 performer, following Frank Ocean on day three.
The trendy festival is a two-weekend experience, that takes place at the Empire Polo Club in Indio, California. It was co-founded by Paul Tollett and Rick Van Santen in 1999. The major event features musical artists from many genres of music, including pop, rock, indie and hip hop. On the premise, the event also showcases many distinct art installations and sculptures as well. 
The annual program originates back to the early 90s, starting as a boycott against Ticketmaster. At the time, the protest seemed to be quite miniscule and ineffective. Now, however, Cochella ranks as the most popular music festival worldwide. Last year, the number of attendees reached 500,000 people, mostly due to returning artists, new acts, and an increase in publicity and popularization. This does not count towards the number of people that watch the livestream of the festival via YouTube. 
Coachella is known to invite special performers on to the critically acclaimed stage. Last year, Chance the Rapper brought out Cardi B, Eminem brought out 50 Cent and Dr Dre, and Kendrick Lamar brought out Vince Staples and SZA. The festival can be curated to fit your specific music taste. The enormous amount of variety allowers visitors to mix and match throughout their whole Coachella experience, setting the festival apart from others. 
When asked about having any future plans to attend the festival, Junior Emily Walker said, "I'm totally down to go to Coachella when I'm older. I'm really excited to watch Frank Ocean and Travis Scott on the livestream; they're some of my favorite artists of all time."