How COVID-19 is Affecting High School Sports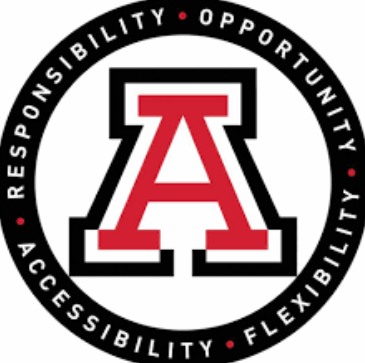 With the recent issues regarding the COVID-19 pandemic, many precautionary mandates have been issued.  In Ohio, this resulted in the closing of schools and with that, that means school sports are cancelled or postponed until further notice. What does this mean for the state tournaments for winter sports? What about spring season sports? This act of social distancing is taking away not only a senior's season or school year away, but a big part of their lives. 
On March 26th, OHSAA released their final statement for all post season winter tournaments saying, "All winter tournaments of wrestling, basketball and ice hockey will not be completed." Meaning there will be no 'state champ', no team to hoist up the golden trophy, no cutting down the nets and no rings. This directly affected Alder's own junior Reece Chapman, who qualified for the 2020 state wrestling meet. 
"They took away my chances of wrestling and placing in the state tournament." said Chapman. Fortunately, he still has another year to qualify again and compete, "…this will just be another thing that drives me to work harder in the offseason and even harder during next season, because I won't have another opportunity [then]."  
To date, there unfortunately has been no word whether or not the spring season will be cancelled. The decision will most likely be determined after we know if students will go back to school on May 1st. OHSAA has previously stated that spring sports will pick up when students are allowed to go back to school. However, will that be enough time to have a season?  
For these seniors, the thought of not being able to step out on the field and track one more time representing Jonathan Alder is unbearable. No banners or signs, no senior night and no farewell. Senior baseball player, Johnny Kaltenbach says, "… this has cancelled the rest of my year and ended my high school career which is completely unfair."
This is also affecting juniors as well, not being able to utilize this time with their senior friends or trying to be recruited. Not just school affiliated sports, but club sports like AAU basketball and club volleyball have also all been cancelled. Junior baseball player, Denver Petersheim says, "…a lot of my teammates were trying to get looks and it would have been some guys' last time playing ever… I just miss playing with my dogs."
Many athletes keep a positive outlook on the scenario, which drives and motivates them to keep working and succeeding. Senior track runner, Luke Malone says, "…we have to stay positive here. It definitely is not an ideal situation, but we are all in this together." The Lady Pioneer softball team has the opportunity to be back to back state champs this season, that idea is kept in the back of many minds during this time. "Senior Lindsey Potter says, "…as long as we have one more shot as defending state champs, I think everyone will be satisfied." Junior shot put and discus thrower Georgie Wheeler looked forward towards new personal records (PR's) for the season. "If we don't have a season this year I think next year I will be extra grateful and want to work even harder, for the seniors from this year." said Wheeler. 
"I'm continuing my training as normal, but minus the use of the track." says senior track runner, Luke Malone. Throughout this tough time, players are not allowed to practice together, get with a coach of any kind or have any special training. Coaches can push and encourage their athletes to train and practice on their own, but for some sports it may be difficult to train by themselves. Wheeler says, "Without having a coach and all the equipment it's been hard to practice…" 
Throughout this time, pioneers have leaned on each other and stayed positive during this time. Even though we have lost some and might lose more, we still have much to be thankful for. Malone said, "I'm very grateful for our teachers and staff who are giving us the opportunity to continue learning. It shows how much they care about us students."
About the Writer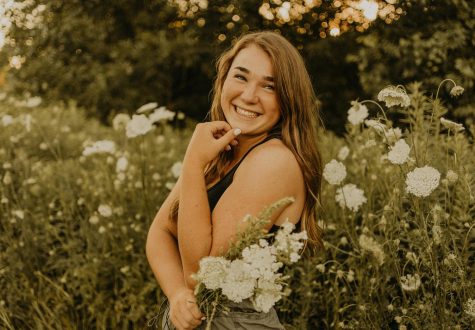 Emma Shepherd, Sports Editor, Staff Writer
Emma Shepherd is a Senior at Jonathan Alder High School, and this is her second year on the newspaper staff. She is a captain for the Varsity volleyball...