The Benefits of AP Courses
Standardized testing: a subject dreaded by students across the globe. Every year, (minus this year due to COVID-19) schools require students to complete certain end of course and college admission exams in order to receive their high school diploma. With this, students can choose to enroll in AP classes, a standard curriculum offered by the College Board that aims to prove how successful a student will be in college. These tests can be taken across all backgrounds, anywhere in the world. 
However, when enrolling in these extremely difficult courses, most students are unaware of the major economic profits that the College Board obtains yearly. 
College Board, formed in December of 1899, is classified as a not-for-profit organization that expands access to a higher education. The institution charges an average of $93 per AP exam, and with most students balancing more than one AP class throughout their schedule, a nearly $200 profit is made per student. According to the Roosevelt Institute at Cornell University, "The public records of the College Board's profits was 8.6% of revenue." Business Insider notes that the yearly profit of the organization is nearly $750 million dollars. 
Nevertheless, AP classes provide students with the rigorous academic experience that they will encounter in college, as well as an opportunity to earn college credit for the work. 
To earn the college credit however, students must score above a 3 on the difficult exam. At some of the top universities in the country such as Harvard and Yale, earning a 3 will not grant credit to the student, even though they have "passed" the exam. In retrospect, students will have to quite literally "ace"  the test if they plan on attending one of these top colleges. This can create a lot of stress for students. Junior Riley Woods said, "It's extremely stressful knowing that one test can determine a big part of your future, so I always try my absolute hardest in my AP classes." 
As time goes on, academic achievements of students continue to grow. According to Inside Higher Education, in 2018, about 750,000 students across the United States graduated scoring a 3 or higher on an AP exam. A drastic 5.4% increase can be seen when compared to the class of 2017, with around 711,000 students. 
These increased expectations also increase the work load for students. Junior Taylor Cameron said, "I'm enrolled in both AP Lang and AP Government and Politics; both are pretty demanding classes. We have nightly homework that takes a decent amount of time to complete, and the tests are almost weekly and difficult to do well on." 
As reported by the College Board, over 80% of AP students agree that after taking AP courses, they feel more confident about doing well in college. With this, almost 90% of AP students agree that they learned skills in their AP courses that they'll use in college.
Kenley Geitgey, JAHS class of 2019, chose to enroll in AP Biology during her senior year. She earned a 3 on the exam, and was granted 4 credit hours for her score. She encourages current students to take as many AP classes as possible, as it looks good on college applications and gets you ready for the course load that you will endure while at university: "I would totally reccomend taking multiple AP's," she says. "I only took AP Biology my senior year, but after earning that credit, I don't have to take another science course at Kent State. Also, colleges enjoy seeing students that challenge themselves academically, so enrolling in AP courses is a great idea, no matter their difficulty."
About the Photographer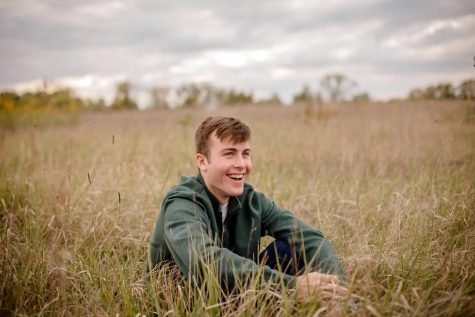 Jack Baird, Editor, Staff Writer
Jack Baird is a Senior at Jonathan Alder, and this is his second year of being apart of the Pioneer Press. His favorite hobbies include reading the news,...