Seniors and COVID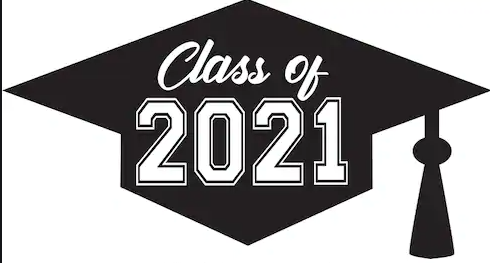 From athletes to scholars, all students at JA have been impacted by the coronavirus. The altercations caused by the pandemic are seemingly drastic; from a reduced amount of in-person learning to minimal extracurricular activities, the changes have impacted everyone, in multiple ways
Jonathan Alder seniors have mixed opinions about the online learning environment. Some students believe the adjustment has caused an improvement within their time management skills, others dread the situation entirely. On a national level, many educators and parents alike are worried about the potential learning gaps and achievement levels.
Senior Honour Lackey has mixed feelings about the learning environment caused by the virus: " I think blended learning is a bit of a mixed bag," she says. " In some classes, online learning isn't too bad and I can actually be better. But, I can definitely sympathize with those in classes like chemistry or physics, or any class that depends heavily on hands-on learning. For me, it isn't too bad, but I know that others don't feel the same." 
Not all Jonathan Alder High School seniors feel troubled by the considerable adjustments caused by the pandemic. Some consider the hybrid learning system helpful and more efficient than a full-time in-person learning experience. 
Senior Riley Woods feels indifferent about the new learning environment: "Senior year is going well, a lot of work, but I'm getting through it. Not upset or happy with anything in regards to school, just moving along and getting my work done." 
Lackey appreciates the new hybrid system: "I think the hybrid system so far is helpful, and though I miss having classes with more of my friends, it's a small sacrifice for safety. There are definitely things I dislike about online learning, but so far this year hasn't been too bad."
With a major impact on academic achievement/ability, the coronavirus has also affected a plethora of extracurricular activities. One of the programs that had to adjust to new health requirements is the band. 
Senior Maddy Duffield has been a starlight twirler for the Jonathan Alder Marching Band since her freshman year in 2017, and she's grateful that she's been able to continue through the pandemic, even though there are restrictions. " The marching band has changed a lot but not as much as I thought," she says. "We all expected to have our season canceled and have already had our last night on the field. Thankfully, that's not the case and we've been able to march and twirl within the guidelines." 
Lackey, also a member of the Jonathan Alder marching band and show choir describes how the virus not only adjusted her academic experience but also her musicality: " The most upsetting would be the band traditions that we may not be able to do, like when seniors greet the other band, going to band shows, and having fun with the student section." 
Jonathan Alder athletics also looks vastly different than what previous years have looked like. The new health requirements have impacted each and every sport offered at Jonathan Alder, including non-contact sports such as tennis. 
Woods, captain of the Jonathan Alder boy's varsity tennis team, describes the adaptations curated by the pandemic: "[We] Had to miss all of last season of tennis because of the pandemic, and then summer practices were affected by social distancing rules and other rules. Hopefully, we will be able to have a normal season in the spring." 
High school seniors around JA already have an abnormal final year of high school, but they're also missing out on important college visits that are an extremely important part of their start to adulthood. 
Olivia Catanella describes her frustration with the lack of interaction between prospective students and campus officials: "Virtual college visits are unfortunately not as effective as in-person visits because I don't get to interact with the campus face to face and decide if I feel like I belong there." 
Although things look and feel different this year, many students are still hopeful for the future.
"I have already learned a lot about myself to get my work done, even if I'm not in a classroom setting," says Catanella. "I am taking the opportunity to also prepare myself for college and the self-discipline that will come with that the next year as well." 
About the Writer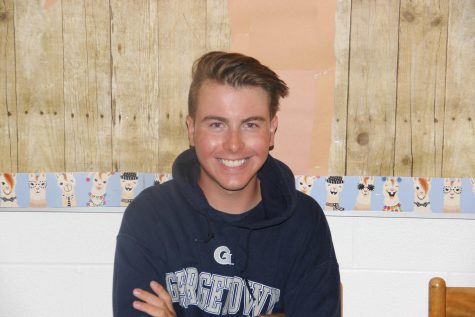 Jack Baird, Editor, Staff Writer
Jack Baird is a Senior at Jonathan Alder, and this is his second year of being apart of the Pioneer Press. His favorite hobbies include reading the news,...