Movies or Shows That Just Might Pique Your Interest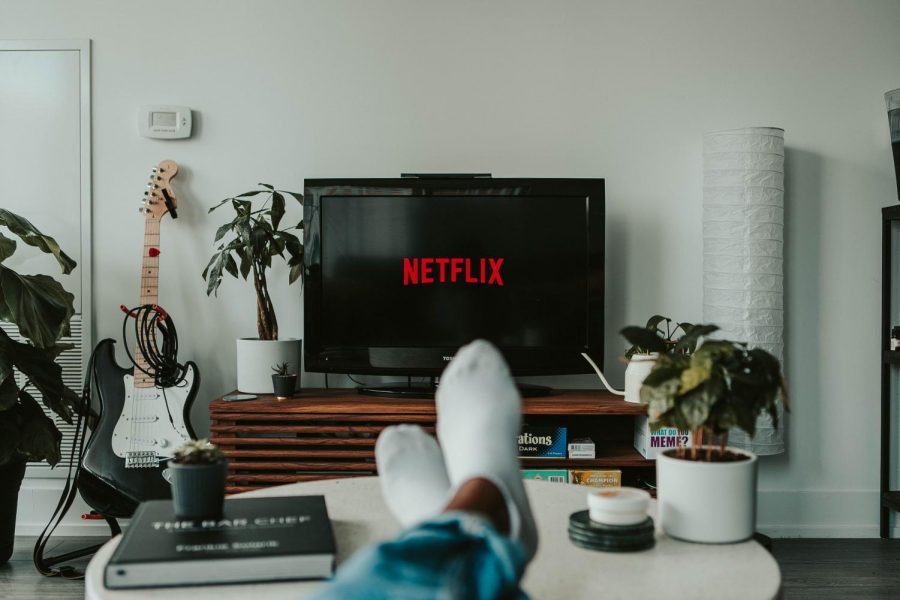 Covid-19 has caused everyone to be stuck at home watching numerous amounts of shows and movies. Based on what people are watching now or did watch and new releases here are fellow students and… recommendations of entertainment. 
The Devil All the Time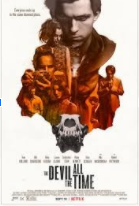 Genre: Psychology thriller
Streaming: Netflix
Cast: Tom Holland, Robert Pattinson, Bill Sharsgård, Sebastian Stan, Mia Wasikowska, Harry Welling, and Eliza Scanlen. 
Based on the novel the same name written by Donald Ray Pollock, comes a young man who is completely devoted to keeping his loved ones safe in a town filled with dishonesty and sinister characters.  
Review:  From Common sense media, Aaron C says, "Messed up masterpiece. The Devil all the time is a very unusual dark drama. It's gripping and has a lot of brilliant actors. This movie shows how messed up people can be. It also has a lot of violence, some disturbing sexual content, and nudity, etc. Overall, a must-watch."
Enola Holmes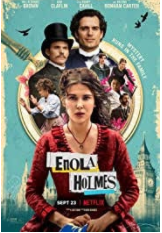 Genre: Mystery
Streaming: Netflix 
Cast: Millie Bobby Brown, Louis Partridge, Henry Cavill, Sam Claflin, Helena Bonham Carter, Fiona Shaw, Frances de la Tour, Burn Gorman, Susan Wokoma, Adeel Akhtar, Hattie Morahan, David Bamber, Claire Rushbrook, and Ellie Haddington. 
Based on Nancy Springer's collection of Enola Holmes Mystery. Enola's mother one morning goes missing causing her brothers Sherlock Holmes the most famous detective and Mycroft Holmes to come back home after 16 years. Believing her mom is wanting to be looked for she goes on an adventure to London however along the way she faces some complications. 
Review: Heather Chandler, a Peer on Common Sense Media, says, "Interesting, I loved this movie. I really did. I don't get the criticism. It was honestly good. I think it had great acting and the chemistry between Enola and the Viscount was amazing."
Ratched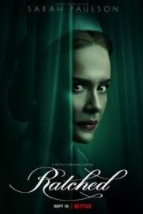 Genre: Drama
Seasons: 1 
Streaming: Netflix 
Cast- Sarah Paulson, Finn Wittrock, Judy Davis, Sharon Stone, Cynthia Nixon, Jon Jon Briones, Charlie Carver, and Corey Stoll. 
 Inspired by Ken Kesey's novel 'One Flew Over the Cuckoo's Nest' comes Mildred Ratched, a young nurse at a mental institution becomes dulled and resentful. Before turning into a full-on monster to her patients. 
Review: From The Guardian, Lucy Mangan says, "It is all the most excellent fun. Paulson conveys fathomless darkness while appearing to do almost nothing. When moments of viciousness break her affectless surface, it is genuinely disquieting. Another award surely beckons, to add to the others she has accrued under Murphy's aegis."
The Office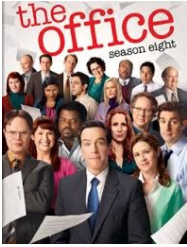 Genre: Sitcom 
Seasons: 9 
Streaming: Netflix(until 2021) and Amazon 
Cast: John Krasinski, Steve Carell, Rainn Wilson, Jenna Fischer, Ed Helms, Angela Kinsey, Mindy Kaling, B. J. Novak, Brian Baumgartner, Kate Flannery, Phyllis Smith, Oscar Nunez, Creed Bratton, Ellie Kemper, Leslie David Baker, Paul Lieberstein, and Craig Robinson. 
A slight twist to the documentary-like film from Ricky Gervais-led British original. Features the day-to-day lives of the employees at Dunder- Mifflin a paper company in Straton Pennsylvania staff that includes characters from the British sitcom. 
Review: Morgan Liening ('23), a student at JAHS says, "I like the office a lot and so does my brother [Grady Liening ('25), a student at Jonathan Alder Junior High]. [He] has watched the whole show at least 3 times. Personally, I like the show because of how funny it is." 
Criminal Minds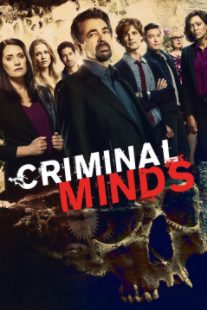 Genre: Crime/Mystery
Seasons: 15 
Streaming: Netflix & CBS
Cast: Mathew Gray Gubler, A.J Cook, Shemar Moore, Kristen Vangsness, Joe Mantegna, Thomas Gibson, Paget Brewster, Aisha Tyler, Adam Rodriguez, Daniel Henney, Mandy Patinkin, and Lola Glaudini 
An elite squad of FBI profilers analyzes the country's twisted criminals' minds, predicting the offenders' next moves before they strike again. Each profiler has a different experience in ways to find the criminals. The main group includes a young quirky genius, official profile, computer magician, and a former media cooperation.   
Review: Miabella Lopresti ('23) says, " I really liked criminal minds because investigating crimes fascinates me. I also like to try to figure out who did it before they do. It's cool how they bring cases back from the other seasons and relate it to the current seasons. It makes me feel more conceited to the show." 
Twin Peaks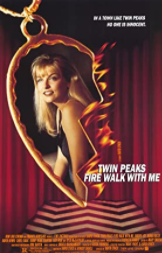 Genre- Mystery 
Seasons:3 
Streaming: Netflix, Hulu, CBS, and Amazon 
Cast: David Lynch, Kyle MacLachlan, Sherilyn Fenn, Mädchen Amick, Sheryl Lee, Dana Ashbrook, Peggy Lipton, Lara Flynn Boyle, Rale Wise, James Marshall, 
 Writers: David Lynch, Mark Frost, and Harley Peyton
FBI Agent Dale Cooper travels to the small town of Twin Peaks to solve the murder of so-called innocent high school student Laura Palmer and with the help of the local sheriff. With some eerie visuals and some questionable characters drive the point right home. 
Review: Simboee from IMDb wrote, "I adored this new Twin Peaks, and I understand why it's divisive." They also go on to say " Twin Peaks The Return gave me space to let my mind wander in the same way an Apichatpong Weeresthekul film might. That's a very personal thing, for me it's not boredom, it's a space to imagine and open my mind."
Grey's Anatomy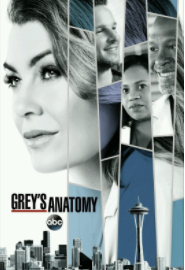 Genre: Drama 
Seasons: 17 
Streaming: Netflix and Hulu 
Cast: Ellen Pompeo, Justin Chambers, Chandra Wilson, Patrick Dempsey, James Pickens Jr., Sandra Oh, Jesse Williams, Katherine Heigl, Kevin McKidd, Sara Ramirez, Jessica Capshaw, Sarah Drew, T.R Knight, Camilla Luddington, Caterina Scorsone, Kate Walsh, Eric Dane, Isaiah Washington, Kelly McCreary, Kim Raver, Giacomo Gianniotti, Chyler Leigh, and Jason George 
Beginning with the lives of young doctors starting as interns at Seattle Grace Mercy West Hospital. Following the rollercoaster of the doctors' lives one being Meredith Grey, a daughter of a famous surgeon and a fellow general surgeon herself. 
Review: HaloFive00 on IMDb writes, "Grey's Anatomy is a surprisingly addictive show. The plotlines are an interesting blend of soap opera, drama, and comedy–it's not really like anything else, but at the same time, it occasionally feels pedestrian. However, it's very well done–good writing, great acting, and well-directed."
ER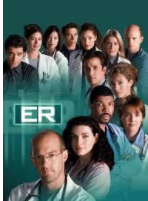 Genre: Drama 
Seasons:15
Streaming: Hulu 
Cast: George Clooney, Eriq La Salle, Noah Wyle, Anthony Edwards, Julianna Margulies, Sherry Stringfield, Laura Innes, Alex Kingston, Maura Tierney, Goran Višnjić, Gloria Reuben, Paul McCrane, Linda Cardellini, Yvette Freeman, Abraham Benrubi, Ming-Na Wen, Deezer D, Kellie Martin, Ellen Crawford, Laura Cerón, and John Stamos. 
A medical drama deals with the personal and professional problems of the emergency room doctors at County General Hospital in Chicago. A day in a hectic hospital serves up some interesting predicaments and heart wrenching choices for each person on the staff.  
 Review: Kathryn VanArendonk from Vulture says, " it's a great show all the way up through season five, and there are even highlights beyond then as well, but those bright spots get a little farther apart. If you make it all the way to season seven, you should probably admit you're in deep and commit for the long haul. Just know that it's a mess after season nine." 
 The Boys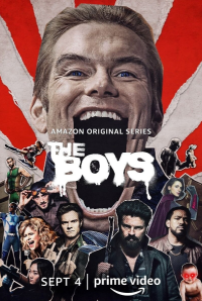 Genre: Drama 
Seasons: 2 
Streaming: Amazon Prime 
Cast- Chace Crawford, Karl Urban, Antony Starr, Jack Quaid, Erin Moriarty, Karen Fukuhara, Tomer Kapon, Jessie Usher, Dominique McElligott, Laz Alonso, Nathan Mitchell, Elisabeth Shue, Simon Pegg, Aya Cash, Shantel VanSanten, Jennifer Esposito, Colby Minifie, Brittany Allen, Ann Cusack, and Christian Keyes
Superheros are usually famous but that only happens when they use their powers for good. The Boys set out on a heroic adventure to expose the truth on Vought and Seven, a multibillion-dollar industry that manages all of these superheroes in which they would cover the dirty stuff up along the way. Based on the Comic book series 'The Boys'. 
Review: Julian Kammueller from IMDb comments, " First it's just a very interesting take on the whole superhero genre. But there's also a lot more. Great actors, great storyline, and very nice pictures. I guess for me it's the best superhero series yet, followed by Titans and Umbrella Academy."
Six feet Under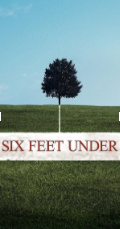 Genre: Comedy-drama 
Seasons: 4 
Streaming: HBO Max and Amazon Prime 
    Cast- Michael C. Hall, Peter Hause, Lauren Ambrose, Frances, Conroy, Rachel Griffins, Freddy Rodriguez, Mathew St. Patrick, Jeremy Sisto, Justina Machado, Richard Jenkins, James Cromwell, Lili Taylor, Eric Balfour, Ben Foster, and Kathy Bates. 
 Before the death of Nathaniel Fisher Sr. he handed his funeral home business over to his sons. Leaving David and Nathaniel Samuel Jr. and the rest of the family are all stuck in a conflict. 
Review: Rosie Swash from The Guardian says, "Ten years ago, when I watched the show, I would often dream about the characters. There was something about Six Feet Under that got to me on a profound level. It was the same with the final scene…through births, marriages, and deaths: it drove home the message that even in the make-believe land of TV, everyone you know will die."  
 Perks of Being a Wallflower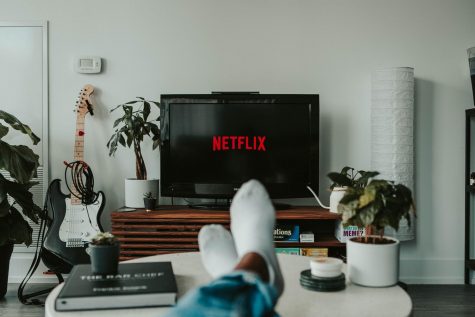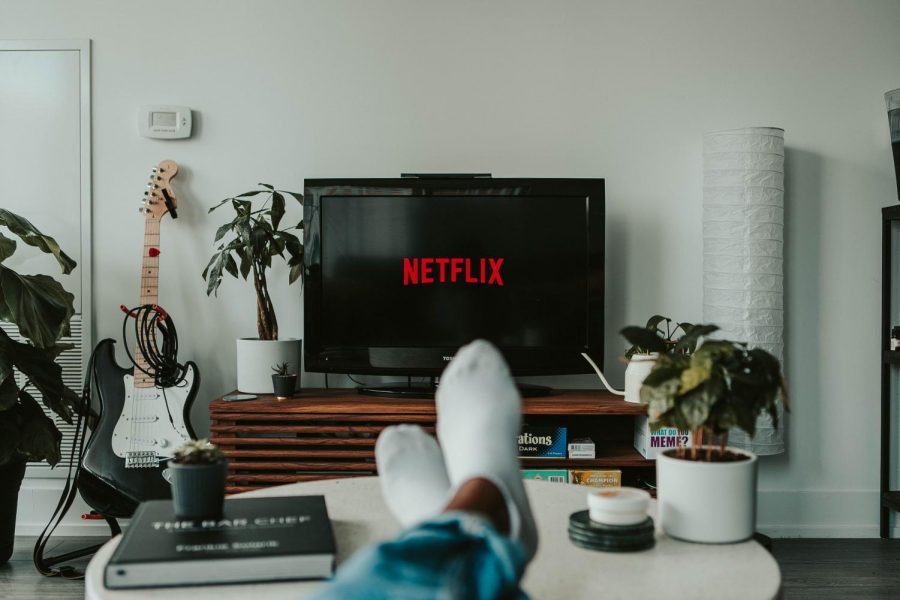 Genre: Romance/Drama 
 Streaming: Netflix 
Cast: Emma Watson, Logan Lerman, Ezra Miller, Nina Dobrev, Mae Whitman, Paul Rudd, Johnny Simmons, Kate Walsh, Dylan McDermott, Nicholas Brun, Joan Cusack, and Melanie Lynsky
 A wallflower that's what socially awkward teen Charlie calls himself. A wallflower is a person who watches everything from the sidelines well until students from school become his mentors. With the help of the stepsiblings Sam and Patrick, Charlie discovers his first love, music, and the wonders of friendship. 
Review: Kailey Blackburn('23) says, "I like The perks of Being a Wallflower because it has to do with kids going through high school and through anxiety and depression." 
About the Writer
Olivia Zimmerman, staff writer
Olivia Zimmerman is a sophomore at JAHS, this being her first year in journalism. For fun, she likes to paint or draw, bake all sorts of sweets, playing...