Class of 2020 Student Athletes Adjust to College
After the tragic ending to the class of 2020's high school experience, the students graduated and were sent off to college. Many of those students decided to further their athletic careers at the next level. Certainly, we know that our current high school student athletes have different looking seasons, but this is also true for all athletes at all levels.
Earlier this fall, we saw colleges decide to cancel their fall seasons entirely, push/postpone them to the spring or to have a reduced fall season with guidelines and restrictions. This affects all athletes that participate in football, girls volleyball, cross country, golf, girls tennis, field hockey, soccer and water polo.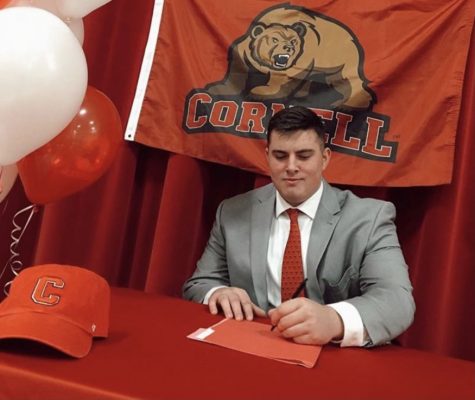 Jonathan Alder alum Connor Morgan ('20), who plays football for Cornell, was stripped of a freshman season for the Big Red due to the Ivy League canceling the fall sports season. However, JA alum Johnny Kaltenbach ('20), who plays football for Capital University, will have a chance to play on the gridiron this spring for the Crusaders. 
Each college had to make the decision of whether or not they will compete in fall sports, by following the guidelines and decisions their conference chooses. For Alder alum McKenzie Wright ('20), who plays volleyball for the University of Indiana Southeast this means she will have a reduced regular season followed by a hopeful postseason.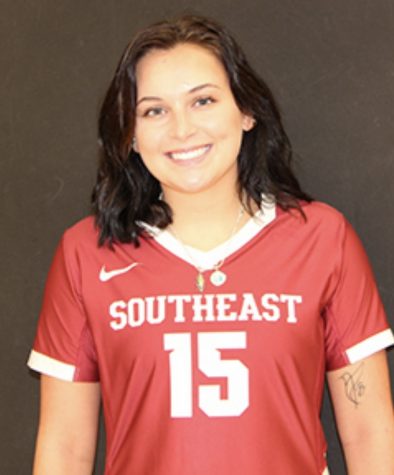 The National Collegiate Athletic Association (NCAA) came out in August that volleyball will have a postseason tournament but it will be held in April of 2021. This allows all teams to get through the year, practice and train, scrimmage and prepare for the big dance that will happen in April. 
"We will play everyone in our conference twice and then we will compete in spring for the [post season] tournament." says Wright.
As fall sports have been decided since earlier this summer, there has been no word on winter sports. Meaning, the upcoming winter season is still up in the air. Winter sports include, basketball, bowling, fencing, gymnastics, ice hockey, mixed rifle, mixed skiing, swimming and diving. 
Jonathan Alder alum Sydeny Bourquin ('20), who plays on the women's basketball team for Tiffin University, says, "As of right now we haven't been told that we won't be having [a season]. So, we are moving forward as if we are!"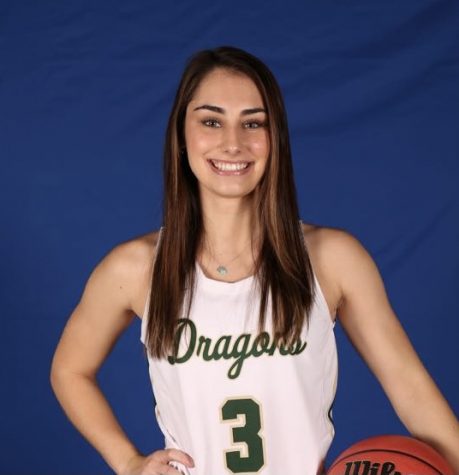 With being a collegiate athlete, not only are you expected to be working hard in the classroom but also in the gym and weight room. Bourquin describes that practices and training in college are way harder and more intense than they ever were in highschool.
"We've been doing preseason training right now," Bourquin says. "These consist of 6am lifts throughout the week, along with track workouts every Wednesday at 7:15am. We are hopeful that this will get us in shape for season to start in just a few weeks!"
Making the jump to college from high school can be difficult academically for all students. For student athletes, they also have to adapt to a new training and play style in a whole new environment. 
"You are completely on your own and you have to be physically and mentally prepared for it all," Bourquin says. "You have to get yourself up to be on time for everything. While also making sure you get to class on time and prepare your own meals, along with doing homework on your own time." 
Even though sports seasons are looking different for each student athlete, the academics still go on. 
Wright goes on to share her transition from Alder to IU Southeast, "At first college and school was so hard because of COVID." She says, "I wasn't connecting with my roommates, but now they're my best friends. I love coming home to them, it finally is starting to feel like home here."
About the Writer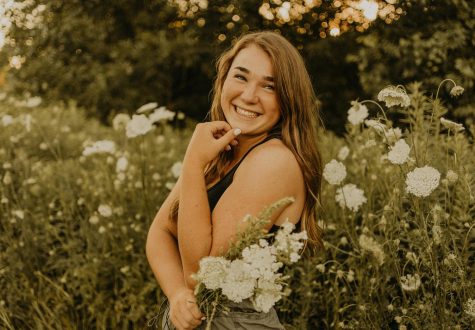 Emma Shepherd, Sports Editor, Staff Writer
Emma Shepherd is a Senior at Jonathan Alder High School, and this is her second year on the newspaper staff. She is a captain for the Varsity volleyball...