The Pioneer Press Episode 02: The Horrors of Halloween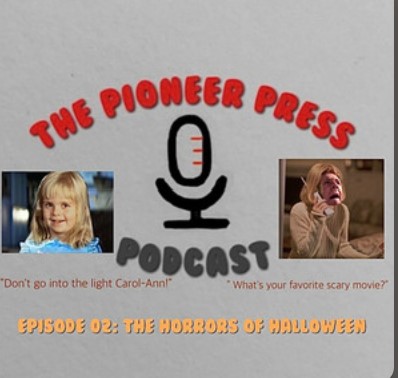 In this Halloween themed episode of The Pioneer Press Podcast, Host Madeline Frambes and special guest Jackson McCoy discuss a range of topics from the origins of the holiday to the mishaps and deaths surrounding the movie Poltergeist. Join them as they discuss their own encounters with the supernatural. We hope you enjoy and have a very Happy Halloween!
Resources-
History of Halloween- https://www.history.com/topics/halloween/history-of-halloween
Mishaps on the Poltergist set- https://bloody-disgusting.com/videos/3612281/clip-shudders-cursed-films-debates-real-skeletons-used-poltergeist-exclusive/
Deaths associated with Poltergeist– https://www.oxygen.com/martinis-murder/what-is-the-poltergeist-curse-is-horror-movie-curse-true
Music created by VIVEK ABHISHEK https://www.youtube.com/c/VIVEKABHISHEK/featured
and Epic Journey – Royalty Free Zone https://www.youtube.com/channel/UCehIXMLpmRqDzqB5Ov89v5A
Caitlin Doughty – Ask A Mortician video on Disney mentioned: https://youtu.be/uYV7a4P5O-s
About the Writer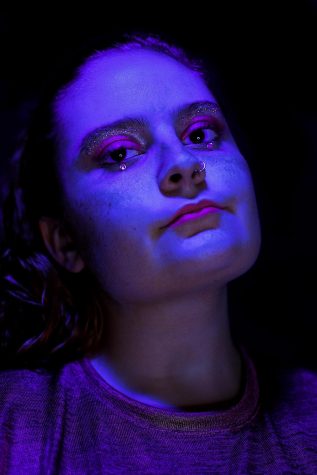 Madeline Frambes, Multimedia Editor, Staff Writer
Madeline Frambes is a Senior at JAHS, and this is her second year with the Pioneer Press. She enjoys practically anything involving music, from band to...