Q&A. with Jonas Watkins
Jonas Watkins is a sophomore  at Jonathan Alder High School who participates in Cross Country and Indoor/Outdoor track and field. He tells us about his track season, what it's like with Covid, and why he runs.
Q: When and why did you start running?
I started running in 6th grade because I didn't do any other sport, and my friends did it.
Q: What events do you run?
The 400 meter, 800 meter, and 1600 meter run.
Q: What does indoor track look like and how does it work?
While it is called indoor track, we meet outdoors. We practice in the cold 6 days a week, and lift a few times a week as well. Due to Covid we will not be attending many meets this year, as colleges are the hosts and colleges are largely online now. There is only one that we are going to for sure.
Q: Has the season started yet?
The season started right as we got back from Christmas break, but we have been conditioning since early December.
Q: How has your season been, both performance-wise and personally?
I've enjoyed getting back into things. I haven't ran for a month or two so the first week was strenuous.
Q: What parts of running do you enjoy the most?
The culture/team. I actually hate running and do not like to race normally. I run because the guys and girls I'm with have provided me with a group of people that I feel completely free and at home with.
Q: Do you plan on doing track in college?
Nope. I'm good at it, but as I said it makes me miserable. Without my friends from high school I don't see how I would enjoy it. Maybe I'll meet new people and change my mind. We'll see I guess.
Q: What has been your favorite experience during track so far?
Running the four-by-four each time in indoor last year. That is the only event I enjoy doing.
About the Writer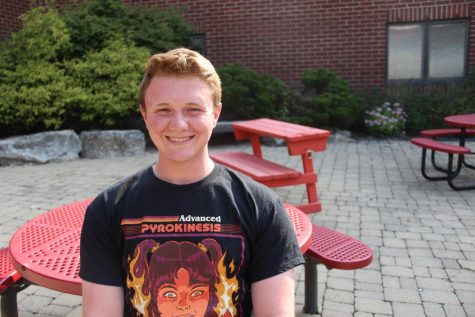 Jackson McCoy, Staff Writer
Jackson McCoy is a sophomore at Jonathan Alder High School, and it is his first year in journalism. If he was a scented candle, he would be the scented...