Seniors Find Ways to Visit Colleges In the Midst of A Pandemic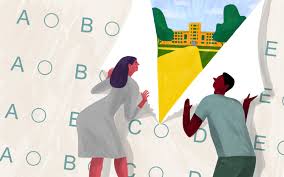 Across the country, many high school students are in the process of applying, touring, and committing to college. However, with the unpredictability of the pandemic, the decision process looks vastly different from previous years. 
For starters, the most familiar college admission application is known as the Common Application, in which students have the ability to apply to more than 900 different universities using a single application. Typically, colleges require items such as class rank, GPA, and standardized test scores on the student's Common App. However, due to the ongoing circumstances produced by COVID, many universities have decided to adhere to a "test optional" policy for the year of 2021. The goal of this policy is to attract a greater diversity in prospective students, which allows colleges to consider well-rounded applications, and not just test scores when admitting. In the state of Ohio, schools including (but not limited to) The Ohio State University, Ohio Wesleyan University, and Kenyon College have adopted this temporary policy due to the shortage of available seats for these once required tests. 
Senior Madison Ice, interested in studying Special Education, weighs in on the test optional policy: "I think it makes sense. I actually had three of my scheduled ACT tests be cancelled this year. I also think the process should stay the same for next year's class. It takes stress off of kids to be good test takers, and show more about who they are as a person." 
Due to COVID restrictions, many prospective students are unable to tour important aspects of colleges, including the campus, residence halls and classrooms. The lack of in-person events typically available to students has created a sense of isolation for many in the college process. These tours allow for a much better understanding of what the college is like, apart from what is seen in brochures or social media. However, many schools are still offering limited in-person tours, but under strict health and safety requirements. At Ohio Wesleyan, for example, campus tours are offered four times a day, five days a week, with the requirement of face coverings and social distancing. Virtual campus tours are also more readily available to students that are unable to attend in-person, allowing for a more accessible option for low-income families, and for those who live further away. 
Jonathan Alder High School Senior, Aidan Ventresca, who took a tour of Ohio University, believes that the visit had a significant impact on his decision to attend: "…there is only so much you can learn about a college from virtual visits and zoom meetings. To prepare myself for the final decision of picking a college to attend, I felt that I needed to see where I was going for myself." 
Data has shown that high school seniors that have deferred their entrance to college have increased by 3-4x before the pandemic. However, colleges across the country have not noted a significant increase/decrease in their class sizes. The Johns Hopkins' Office of Undergraduate Admissions has said that "While we saw a slight increase in the number of deferral requests, the vast majority of admitted students are taking advantage of the virtual learning opportunities and community the university has established." As a result, the school "is not anticipating any major changes to acceptance rates for the upcoming admissions cycle."
Ice, recently accepted into The Ohio State University, reflects on what she would tell herself before beginning the college admissions process, and offers some advice to incoming seniors of the Class of 2022: "I would tell myself to keep my mind open! That I've done the hard work all through high school and now I just get to do the fun part of finding what fits me best! I would really recommend applying to schools at each level and some crazy schools to give yourself as many options as possible!" 
Ventresca offers some advice to those beginning their college application process in the coming months: "If you can and know what colleges you are seriously considering to attend, you should go on an in person tour as soon as you can, or if you can't try to see if you can hear from people who have attended the college you are interested in to see what their experiences can tell you. Other than that, don't procrastinate on the Common App and remember that it is ok if you are uncertain about what you want to major in or what college you want to go to." 
About the Writer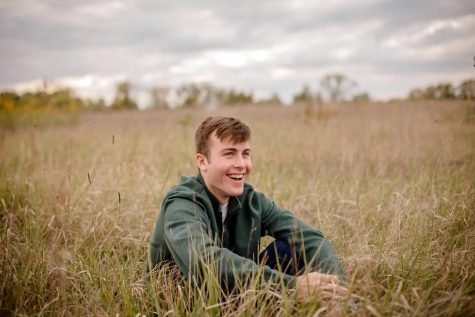 Jack Baird, Editor, Staff Writer
Jack Baird is a Senior at Jonathan Alder, and this is his second year of being apart of the Pioneer Press. His favorite hobbies include reading the news,...