The Pandemic Prom of 2021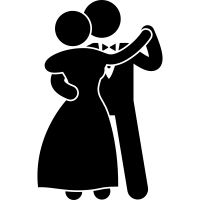 With spring fully emerging from the brutal depths of winter, the season of prom is short to follow. Lavish tuxedos and extravagant dresses will be filling the Swan Lake dance floor in the coming weeks, and JAHS students couldn't be more excited. 
Last year, Jonathan Alder Local School District made the ultimate decision to cancel the dance in order to fit the new health requirements regulated by the government. This year, the event will be in occurrence for both juniors and seniors to enjoy. 
Last year's sudden cancellation didn't stop families from celebrating the event, however. Some created their own at-home prom for their soon to be graduates, allowing them to commemorate their last four years at JAHS. Senior Olivia Catanella safely attended a private celebration with friends last spring. "It was so much fun, and it was an amazing way to make up for the prom that we unfortunately missed!" 
After an extensive planning process, prom will be held in-person this year. Junior class officer Jessica Kelley says the decision to hold the dance was ultimately made by administrators. "The decision was sort of a last minute plan. We held many brief meetings after school to talk about planning for ticket sales and how that will be organized," Kelley says. "Overall, the decision was made by the JALSD administrators. The biggest factor to consider was the maximum occupancy number, and also the exclusion of non-JAHS students due to the risk of COVID." 
Senior Emily Walker is ecstatic about this year's dance, but is obviously frustrated with the new non-negotiable exclusion rule, which prohibits all non JAHS students from attending the dance, including her boyfriend, Nate, who is a student at Marysville High School. "I'm so excited for prom and being able to dance with friends! It's just weird since I won't be able to have Nate with me like usual."
In addition to the exclusion rule, a mask and social distancing requirement has been established for this year's dance. 
With these new adaptations, normalcy has been a major goal for the team that plans the event, "We will have our traditional prom court and prom king and queen. I hope that everyone has a great time to dance and hang out with their friend groups after the whirlwind of last year's circumstances," Kelley says. "By having a traditional prom at a venue with food and friends, I think many students will be happy. I know some will be sad due to the restrictions, but it's the best that we can do for the seniors."
JAHS 2021 Prom will be on Saturday April 17th from 6pm to 11pm at Swan Lake Event Center in Powell, Ohio. 
About the Writer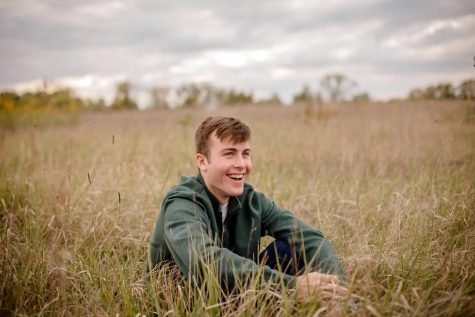 Jack Baird, Editor, Staff Writer
Jack Baird is a Senior at Jonathan Alder, and this is his second year of being apart of the Pioneer Press. His favorite hobbies include reading the news,...