Alder Tennis Makes History
The boy's tennis season is in full swing, and the athletes couldn't be more excited. The sheer passion that emanates from the program has heavily benefited the team during the 2021 season, as they now reign as the CBC champions, being the first team in Jonathan Alder history to do so. They have also defeated the previous 15-2 record from 2015, and are currently paving the way for future JA tennis successes. 
Team captain, senior Riley Woods, describes how the JAHS tennis program has changed since he was a freshman: " the team has gotten much better and we have the best depth the team has ever had, which is evidenced by us achieving the best record in school history this year." 
Woods' hard work and dedication will be recognized this year, where he will be receiving the 1st Team First Singles award from the Central Buckeye Conference. His love for the sport bloomed early on in his life, thanks to his older brother, Logan, who also played throughout high school. "I first got interested in tennis from my brother who played tennis throughout his high school years," says Woods. "What kept me interested in playing tennis was that I was good at the sport and it was something that kept me active and entertained, so I always enjoyed playing the sport."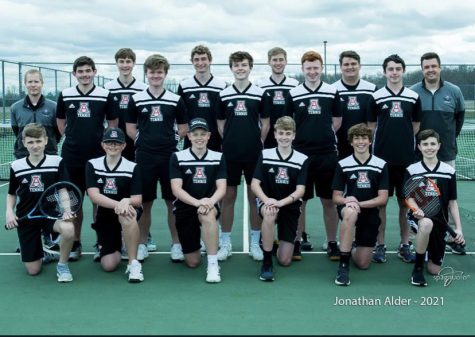 However, his success is not a one-man achievement. Woods says working cohesively as a team is important. "Some traits of a great teammate are working hard, understanding strengths and weaknesses, perseverance, accountability, and generally having a positive attitude," he says. "A teammate with these qualities is always easy to get along with and always someone you want to be around because of the positive impact they can have on your own personal game." 
JA Senior and teammate Dominic Gantz has had a great season as well, achieving a personal record while simultaneously winning the CBC Championship with his team. Gantz says there were many challenges to playing tennis during the COVID-19 pandemic. "The hardest thing about playing tennis during Covid-19 is probably not being allowed to shake hands with players after a match, it just feels strange only tapping rackets," Gantz says. "Also having to wear masks right after a match, it's not fun breathing hot air into a mask."
Gantz became interested in the sport after Woods encouraged him to participate in Tennis Tuesdays at the high school when they were younger. "I just played to have fun," he says. "After about two years of that, I started taking tennis lessons at Elysium. I just really enjoy tennis overall, just the fact that I can have fun playing tennis has kept me going all these years." 
Gantz encourages younger students to try out for the tennis team even if they have zero experience. "Just try to have fun out there, don't beat yourself up if you can't play as well as everyone else, that's what practice is for. Over time you will get better," says Gantz. 
The team, including five seniors, seven juniors, and one sophomore, heads to sectionals at Columbus Academy today. 
About the Writer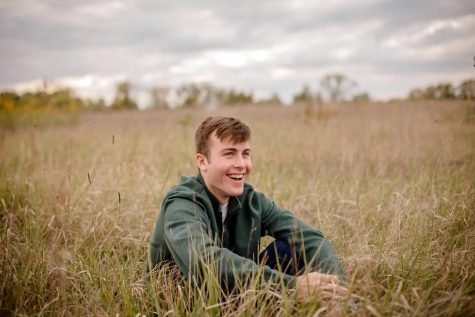 Jack Baird, Editor, Staff Writer
Jack Baird is a Senior at Jonathan Alder, and this is his second year of being apart of the Pioneer Press. His favorite hobbies include reading the news,...