Xiu Xiu's "Girl With Basket Of Fruit" Is Pure Sonic Fear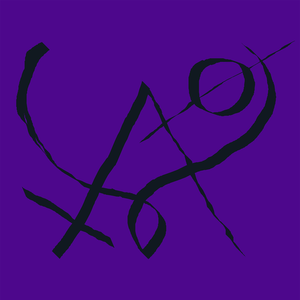 Since this review will be my final article for The Pioneer Press, I figured it would be only right of me to go out with a bang. However, to call this album a "bang" would be the understatement of the century. In fact, "bang" doesn't even begin to touch the otherworldly mushroom clouds that emanate from Xiu Xiu's experimental and industrial nightmare, Girl With Basket Of Fruit. 
The title track off of this album is rhythmic assault on the ears. The percussion section sounds as though it is composed of scrap metal, and the bizarre shrieks of synth and noise fight for dominance in the mix, whilst lead singer Jamie Stewart wails passionately above the cacophony, chanting ritualistically of…well, who knows? The lyrics are incredibly freeform, and often make little to no sense. But the passion in Stewart's voice is what truly ties the song together, and even one listen is enough to leave you dumbfounded.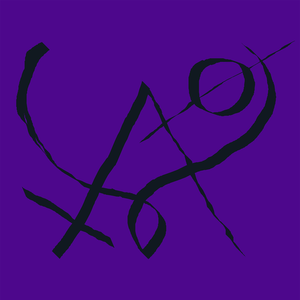 Another highlight of this album is the track "Pumpkin Attack on Mommy And Daddy,"  a 5-minute jungle-techno odyssey complete with ominous samples of laughter and bizarre slam-poetry about obsession and the feeling of isolation. "Pumpkin Attack…" isn't very abrasive as this album goes, but it still retains an air of fervent insanity that is so prominent throughout the duration of the record. According to an article by Talkhouse, the lyrics to this particular song were completely improvised, and delivered freely and as intensely as possible. Such intensity can undoubtedly be heard. "Pumpkin Attack…" is frightening, but at its core it is a very danceable and interesting song.
The following track, however, is truly the highest peak of this album. Entitled "Mary Turner Mary Turner," this track tells the chilling true story of Mary Turner, a Black woman who was lynched in 1918 by a white mob in Georgia. This track swaps the incomprehensible slam-poem lyrics for icy directness. Above a swirling pit of echoing bells, screaming, and low droning vocal samples, Stewart focuses his lyrical beams back towards the U.S, flooding every single disgusting nook and cranny of this tragedy with light and exposing listeners to a cruelty and madness that so easily falls under the historical radar. This isn't your run-of-the-mill protest song. "Mary Turner Mary Turner" is a blistering display of the racism and violence that still permeates the country today.
Overall, Girl With Basket Of Fruit is not for the faint of heart. If the driving, metallic percussion and bizarre synthesized textures aren't enough to scare you off, the lyrics might just do the trick. But I believe that for any music fan, this album is a crucial listen. Though caustic, Girl With Basket Of Fruit is texturally and thematically dense, and each song hits listeners in the face with increasing force. Not a single track is worth skipping, and since the entire album clocks in at just under 40 minutes, it isn't a very long listen either. However, it demands attention. There is no passive listening within its 8 tracks, and consuming it in its entirety is certainly no easy task. Girl With Basket Of Fruit, while challenging, is brilliant in its dark and brooding nature. Turn it on, shut off the lights, and be sure to lock your doors. 
Don't say I didn't warn you.