Class of 2025 Transitions to High School Amid Pandemic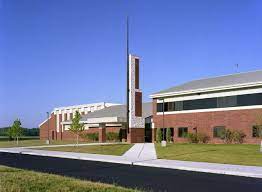 After the Class of 2025 spent their 8th grade year in the middle of a pandemic, it has been a somewhat difficult transition from junior high to high school. Any high school student last year could have told you: it was a rough time; but how are the new students faring this year?
Freshman Hailey Andres feels like Covid-19 has affected her high school experience. "A lot of my friends and peers have been quarantined so sometimes you're all by yourself." According to the Jonathan Alder COVID-19 Dashboard, in the high school alone there are 14 positive cases among the students with 71 students quarantined as of September 9, 2021.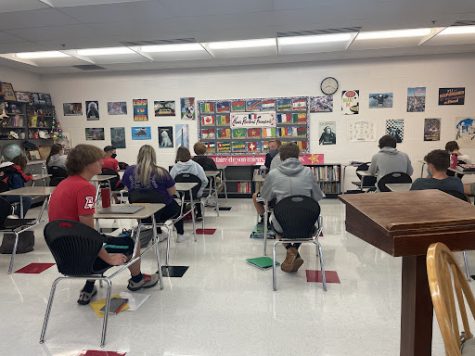 Freshman Ella Cameron shares Andres' sentiments. "Most of my friends are gone for contact tracing and I don't want things to close again, so I've been wearing a mask for the past few days."
Both Cameron and Andres agree that high school was a bit confusing at first, especially with the size of the building. "I mean, there's twice as many people, maybe more," says Cameron, "and it was pretty stressful finding classes at first."
However, the experience hasn't been entirely negative. Andres says she's really enjoying Señorita Kugler's Spanish class. Cameron added, "I really like Mrs. Hall for physical science and Mrs. Loy for world history. They just seem much more approachable. And Mr. Mayes of course."
The move to the high school from the junior high has taken quite a bit of adjustment. Andres says the high school is "not very different [from the junior high] so far…we [just] have more privileges."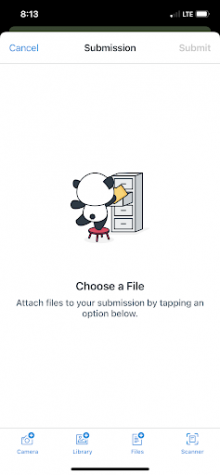 Cameron brings up that another new adjustment for them is the format of assignments. "It would be easier to remember to turn [assignments] in if I could hand it to the teacher, but for a lot of classes I have to take a picture of my work and submit that to Canvas."
Amidst all the issues that come with starting a new school, there's still a lot to look forward to. Cameron is "very excited for bowling season," while Andres can't wait to go to the football games and homecoming.