JAHS Adds 4 New Teachers to Their Staff
4 new teachers have arrived at JAHS, adding to the staff at our school. Instrumental Music Director Mrs. Hostetler, Spanish teacher Mrs. Kugler, Science teacher Mr. Snedeker, and Special Education teacher Mrs. North-Clapham.
While all are new to JAHS, that doesn't mean they are new to teaching: this is Kugler's 7th year of teaching and Mrs. Hostetler's 12th year. Mrs. North-Clapham previously taught at Plain City Elementary School, and has moved up to Alder's high school. Kugler taught in 3 different school districts before coming to JAHS, teaching at both a high school and middle school in one district.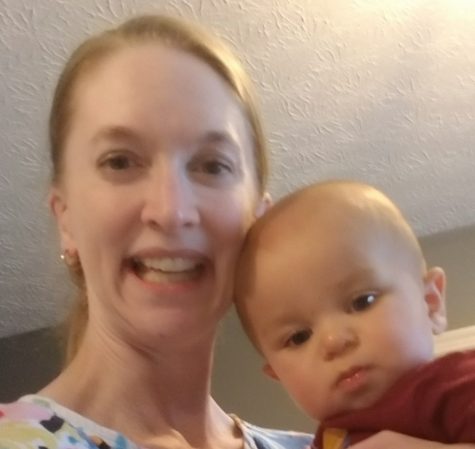 Hearing several times that Alder was a great district and had respectful students, Kugler was excited to hear they had an open position. During her interview with The Pioneer Press, she simply stated that "it just felt like home."
Kugler said her goal in teaching Spanish is to help students learn and value other cultures.
She wants to "…help them appreciate other peoples," Kugler says, "because that's basically what we're working on is understanding other people and how they think and why they do what they do."
Kugler is interested in more than Spanish – she's also passionate about art. Kugler mentioned that she has completed all the exams and certifications to be an art teacher, and is interested in doing so.
"I just got certified for art, and then I got hired as a Spanish teacher," Kugler says with a smile. "I've done everything except student teaching art."
Not only is Kugler interested in art, but another new teacher, Mrs. Hostetler is also passionate about the arts – specifically, the musical arts!
Starting her teaching career in Texas, Hostetler worked as a choir director and was the head of the high school band at Madison Plain High School, assisting at the Junior High. After hearing wonderful things about Jonathan Alder schools, Hostetler looked into the district.

"I knew that it is a reputable school district and I was looking for an opportunity to work closer to my home and family," Hostetler says.
Hostetler also hopes for her daughter to attend JA when she's older. Extremely passionate in band, Hostetler said she "honestly cannot see [herself] teaching anything other than band in school."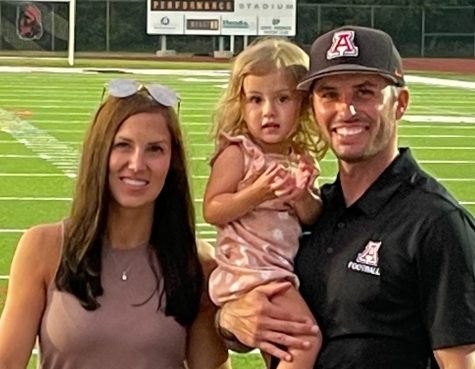 No marching band could play without a football team! Mr. Snedeker is not only a science teacher, but also the new coach for the football team.
Snedeker says he's "always enjoyed science" and that he "either wanted to be a field scientist or a teacher growing up." His love for science grew with great teachers through high school, and his goal is to help inspire a passion for science in his students.
Saying that he's known "about Alder since [he] was in high school," noting that our district "has a great reputation for both academics and athletics."
The new teachers feel welcomed into our school, with Hostetler, Kugler, and Snedeker appreciating the friendly vibes from staff and students as they adjust into our schools. Hostetler says, "Thank you for your kindness and support as I transition into this new role in the school district."