Local organizations support citizens of Plain City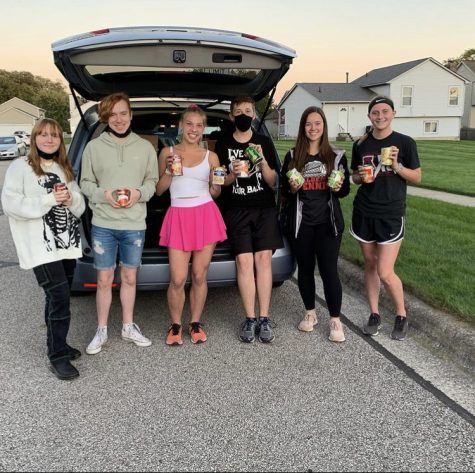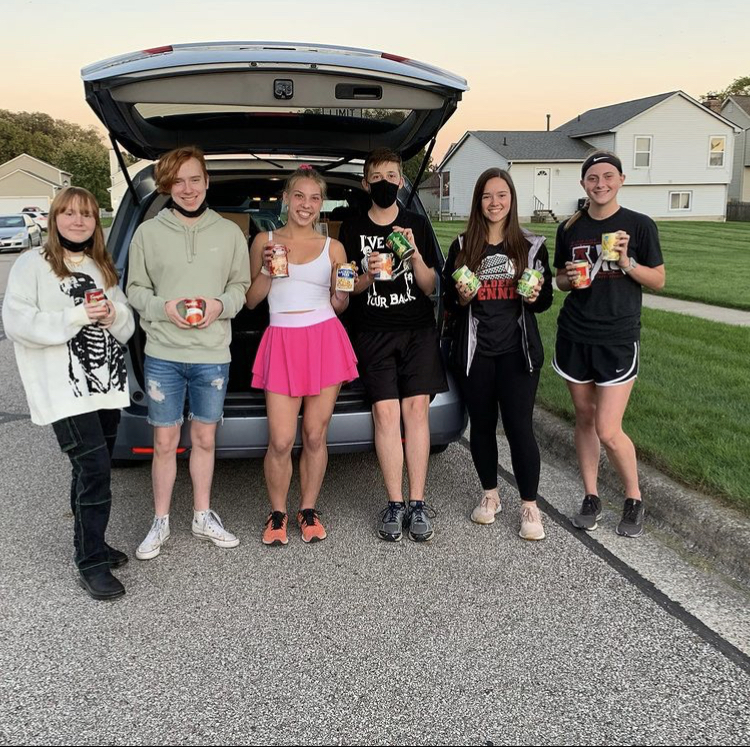 The temperatures are dropping, fall clothes are coming out of the closet, and the leaves are changing colors and quickly blowing off the trees. Thanksgiving and Christmas are quickly approaching, leading to a rise in donations during the holiday season which can be expected, it's the season of giving. It's easy to assume most kids want gifts and big dinners (which isn't wrong), but there's also importance in making sure that the less fortunate have a dinner and other food to eat on Thanksgiving and Christmas, along with warm clothes. 
There are many families in the Plain City community that live in poverty, but there are also a handful of local organizations and nonprofits to help combat poverty in Plain City. 
Jolynn Wheatley, the social worker and student support specialist for Jonathan Alder school district says that there are two big needs for kids in Jonathan Alder schools. One of those needs is making sure kids' basic needs are being met. "There are more kids that live in poverty than people realize," Wheatley says.
Wheatley says that making sure kids have food on the weekends and in the evenings is important. JA schools hand out about 150 bags of supplemental food for kids to take home with them over the weekends. One of the organizations that helps make this possible is Hope's Lantern. 
Hope's Lantern is a nonprofit organization in Plain City, organized by parents with kids in the district. Hope's Lantern packs these bags of food to hand out to kids that need food to eat in the evenings and on the weekends. Ryan Johnson, one of the main contributors to the organization, says, "The main goal of Hope's Lantern is to ensure that kids who need extra food are provided with food for the weekends, so we pack bags and they're sent home on Thursday and Friday for the weekends." 
Along with basic needs, Wheatley adds that mental health needs are also crucial for students' well being. "I would say really both basic and mental needs are major." Wheatley says students need more mental health support especially after COVID, many kids are waitlisted for counseling and it's taking them a long time to get the help they need. School counselors are working to make this possible, with the help of these organizations who help provide the kids' basic needs. 
The Daily Needs Assistance (DNA) and Plain City Food Pantry, located on West Main St. at the old elementary school, are also looking for donations with the upcoming holidays and the cold front. DNA shares updated information on their website, including items that would be appreciated donations. As of this writing, those items include the following:
Coats – we are doing a coat drive and making new and used coats available. We love new coats but will utilize used coats as long as they are clean, are not ripped, and have working zippers and snaps. 

Hat and gloves are a bonus – focus on children infant through teen.

Underwear for kids toddler through teen – new only!

Socks for infant through teen – new only. 

The week before Christmas the Plain City Food Pantry is accepting hams to be donated.

 
In addition to donating, there are also opportunities to volunteer at the DNA/PC Food Pantry. They have a volunteer interest form on their website to get in touch with people there and let them know you'd be interested in helping out sometime. They regularly need volunteers to help out with the Kids Kloset, Saturday Morning Breakfast, and the Personal Needs Pantry. There are many unique volunteer opportunities through DNA and all of the information can be found on this website. 
Junior Eliza Streit has participated in a number of serving opportunities in her community, which includes Madison and Union County. She's a member of Student United Way of Union County, and a member of the LEO Club (community service club) leadership team. Streit has volunteered at the DNA and Plain City food Pantry. 
Streit says the greatest needs of people in our community she's seen while volunteering are, "They can always use more people's help and resources, like extra supplies and materials. Both for the people serving and the people in need. There are times we've run out of food to serve people, and times where we've had plenty of people but not enough to do." 
Streit shared some of her volunteer experiences with DNA/Plain City Food Pantry, LEO Club, and Student United Way, along with how she contacted/got involved with the organizations. 
DNA/Plain City Food Pantry – "I've passed out flyers for the summer lunch program and helped decorate for Christmas," she says. "To get in touch with DNA I filled out a survey on their website." 

LEO Club – "I've collected food for the Plain City Food Pantry and made cards for Edgewater residents. I heard about LEO Club on the announcements at school and filled out a membership form."

Student United Way – "I've picked up trash, raked leaves, and done a lot of landscaping. I filled out an application after hearing about it from a friend."
Donating and volunteering are two big ways you can give back to your community and those in need. 
Johnson shares that the community of Plain City can help support Hope's Lantern by donating food at the drop offs located around town or by donating money. Hope's Lantern would use that money to shop for food at Costco or Sam's Club to pack bags of food for the kids. 
As one way to help drive donations, the National Honor Society at Jonathan Alder High School is currently having its annual canned food drive. Donors can bring food to the high school or send food to school with a high school student to contribute. Whether it's through donating or volunteering, these actions make a difference in the community. Streit shares that her favorite part about volunteering is, "I get to see how happy it makes the people I'm serving, and the people I'm serving with."