JAM Fest November 2021
On Saturday, November 13, Jonathan Alder Hosted its fourth annual Jonathan Alder Music Festival, or JAM Fest. According to the Music Department's Twitter, the event raised $3,614 for the Choral Program.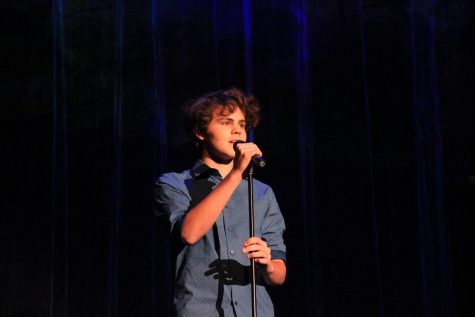 The main event of the evening was the talent show, but there was also a silent auction containing several baskets donated by parents and other adults, businesses in the community, and the choirs themselves. All the baskets had themes; there was a travel basket, a baby basket, and many more. On top of the baskets, there was also an action to see Columbus Broadway perform "Cats." The volunteers also offered up several shirts from past musicals and show choir shows for purchase. 
The show itself had an extremely diverse set list for the evening, ranging from Taylor Swift and Harry Styles, to classic rock, and even a song entirely in Chinese. The show also contained performances by both the Show and Symphonic Choirs. Other than the choirs, the participants were competing to win various awards from a panel of judges.
Among those performing was senior Ashley Warren. This was Warren's first time performing as a solo act, although she performed with the symphonic choir last year and the show choir this year. 
"It's my senior year, and I thought it would be a fun new experience," Warren says.
She chose to sing "Earth Angel" by Marvin Berry & the Starlights, accompanied by sophomore Sarah Chin on piano. She performed 10th that night, opening the second act.
"[My favorite part was] probably just doing it with Sarah," says Warren. "It was a lot of fun and a nice way for us to get closer."
Sophomore Matthew Hirshberg also made his debut as a JAM Fest performer that night, playing piano for sophomore Jacob Cameron  and performing with the show choir. The duo performed "Momento Mori" by Will Wood. They were the 14th performance, and were the second to last act of the night.
Hirshberg says, "I felt like it was my job as a friend to step up and play piano, but in the end I'm really glad I did it."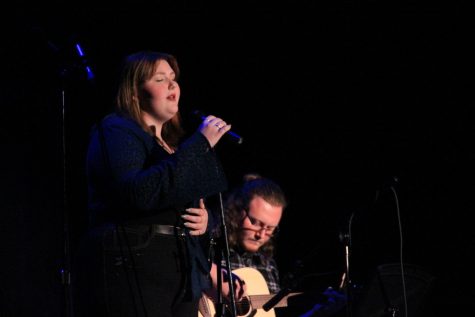 While this was many performers first time as a solo act, senior Mason McFarlane returned for his third performance on the JAM Fest stage. McFarlane performed 8th and was the closing of act one.
He says, "I think [JAM Fest] is just a really cool way to show
 off your musical talent, and overall is just really fun to do."
McFarlane played "Far Beyond the Sun" by Yngwie Malmsteen on the guitar, as well as being a part of the accompanying trio for the show choir. 
McFarlane won first place, Freshman Sophie Lowe won second, and Senior Ellyse Tillyer won third. The winners are determined by a panel of judges with a specific criteria.
There were also a few other awards, more for fun and recognising some of the other performers on other aspects of their performance that didn't necessarily count towards their overall score. Hirsberg and Cameron won "People's Choice," McFarlane won "Best Instrumental", Chin won "Most Musical", and Senior Yannik Regele won "Best Costume". 
"JAM Fest is just such a neat and unique experience, and I'm so happy I was able to be a part of it." says Warren.