JA Hoop Squad's Season Begins
Mary Ferrito, Staff Writer, Social Media Manager
December 6, 2021
Together. Passion. Grit. Humility. 
These four words– along with the team's adopted mindset, "Doesn't Matter, Get Better" — have created a legendary program for boy's basketball at Alder, and will be key components to success as the new season gets started. 
Last year, the Pioneers went undefeated in the regular season, and made impressive strides in the tournament. Those same goals will be carried over into the new season, along with some new ambitions for the team– and program as a whole. 
"We hope to raise the standard in our program," head Coach Zach Ross says. "We want to take it one day at a time and be fully immersed in the process of growth and being a great teammate at all times."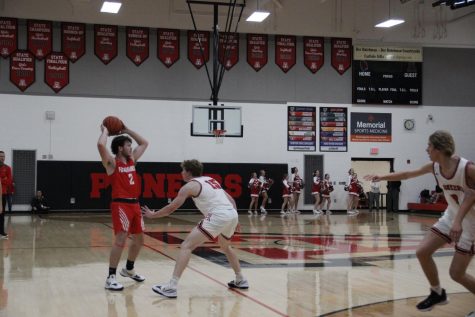 On Tuesday, Nov. 30, 2021, the Pioneers broke the seal on their season by steam rolling the neighboring Fairbanks Panthers 40-12. Senior Captain Tyler Begin led a strong defensive effort for Alder, complimenting the solid offensive contributions from his teammates.
"I'm glad my teammates trust me to help lead the team," Begin says. "Our goal is to be better as a whole as the season goes on and bring home a district championship."
Last year the Pioneers fell short in the district championship to a tough Saint Francis DeSales group, but it's only made them hungrier this season. 
"Losing that district finals game motivated me a lot, and I started to put more and more work into my game getting better," Senior Grant Welsch says. "As a team we've come closer together and stepped up more as a player-lead team."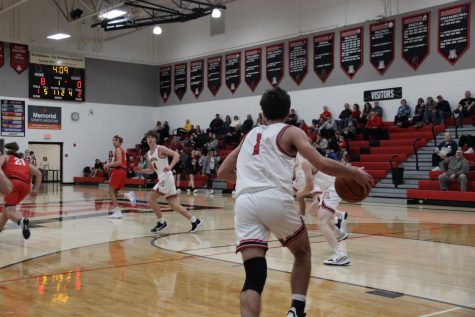 Tickets for upcoming games can be found on Alder's athletic website, along with season pass information for families and students.