Leo Club takes on the Holiday Season
The Jonathan Alder Leadership, Experience and Opportunity club, better known as the LEO Club, has been giving volunteer opportunities at the high school for the past seven years. Some of the different projects they have done are making and donating first aid kits to the Daily Needs Assistance Center (DNA) in Plain City, along with Trick or Treating for canned goods throughout Plain City to donate to the Plain City Food Pantry, making valentines and writing positive messages to give out to staff and students at Jonathan Alder. 
These are just some of the small but mighty projects the LEO Club has taken on, but this holiday season they decided to do something just a little bit different. Cookies, caroling and visiting friends/family is what the holiday season is all about, and LEO Club brought just a little bit of that to the Alder community.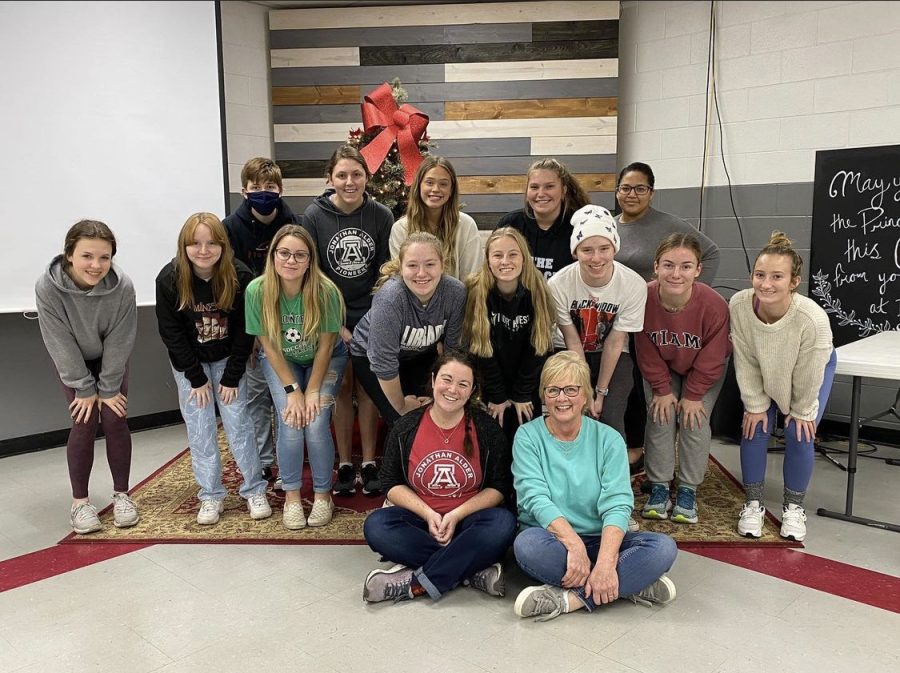 They decided to bake cookies for all the staff at Jonathan Alder High School and first responders in Plain City; the DNA Center let LEO Club use their facilities to make and package their goodies.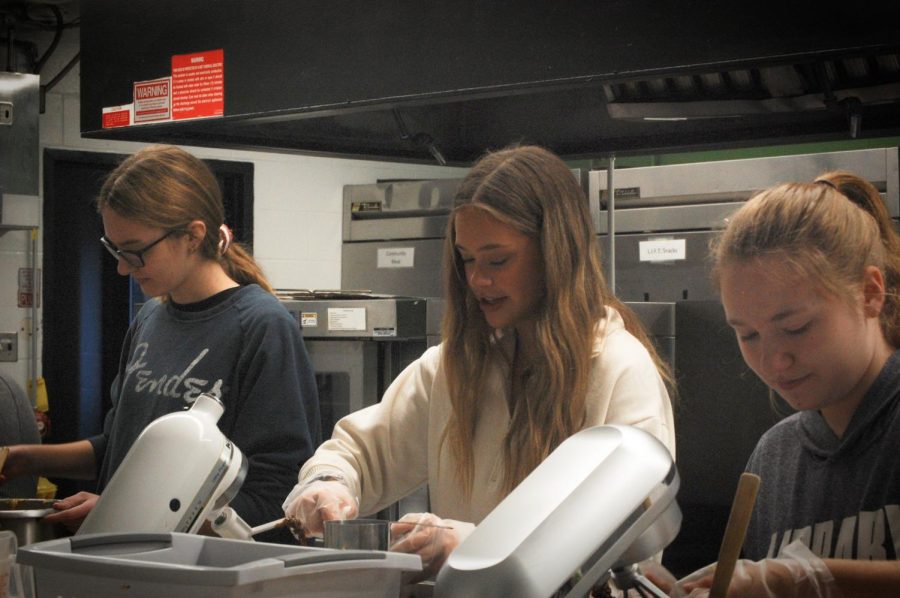 LEO Club put together bags of cookies for 117 staff members and first responders, baking and decorating sugar cookies, along with M&M cookies and no-bake oatmeal cookies.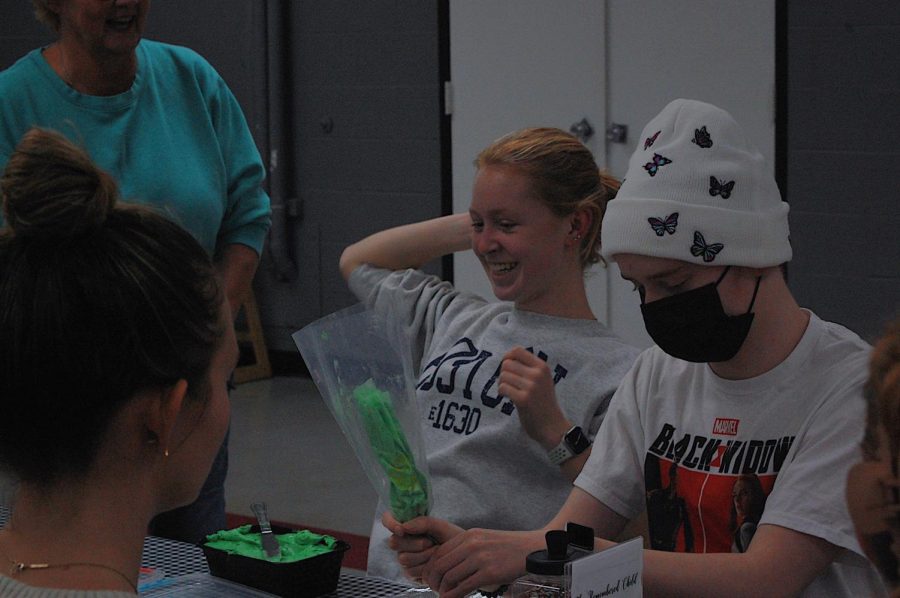 Laughter and smiles filled the DNA Center as the baking and decorating took off, with some Christmas music playing in the background.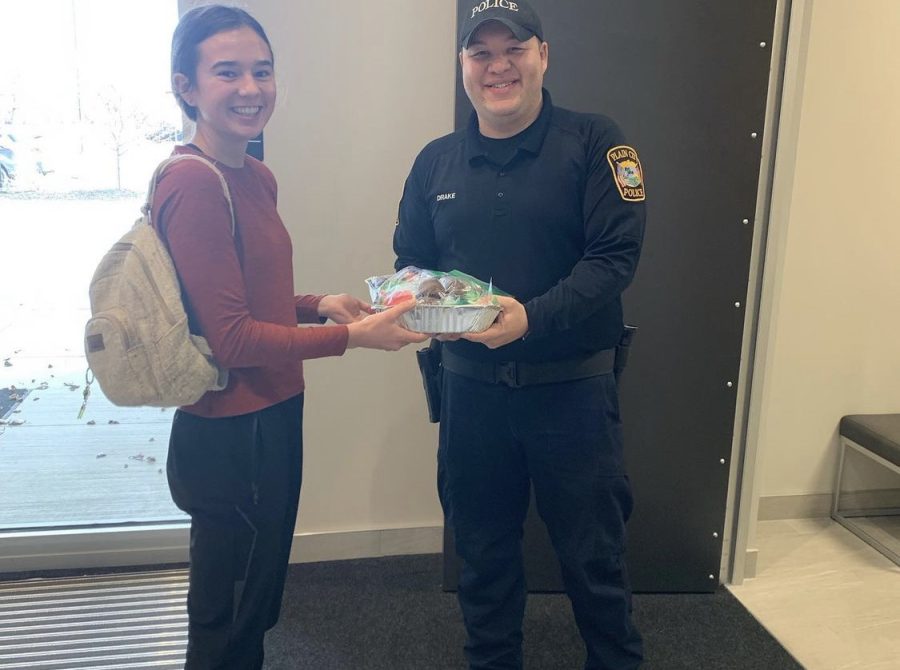 At the end of the day, all the cookies were made and some were dropped off at the police and fire stations in Plain City. The rest made their way to the high school to be passed out the next school day. 
Baking was not the only thing that LEO Club participated in this holiday season. They also brought holiday spirit and joy to the Christmas party at Edgewater, a retirement home in Plain City. Some of the residents joined in the caroling, bringing some of the classic Christmas songs to life such as: 'Jingle Bell Rock', 'The Twelve Days of Christmas', 'Frosty the Snowman' and  'We Wish You a Merry Christmas.'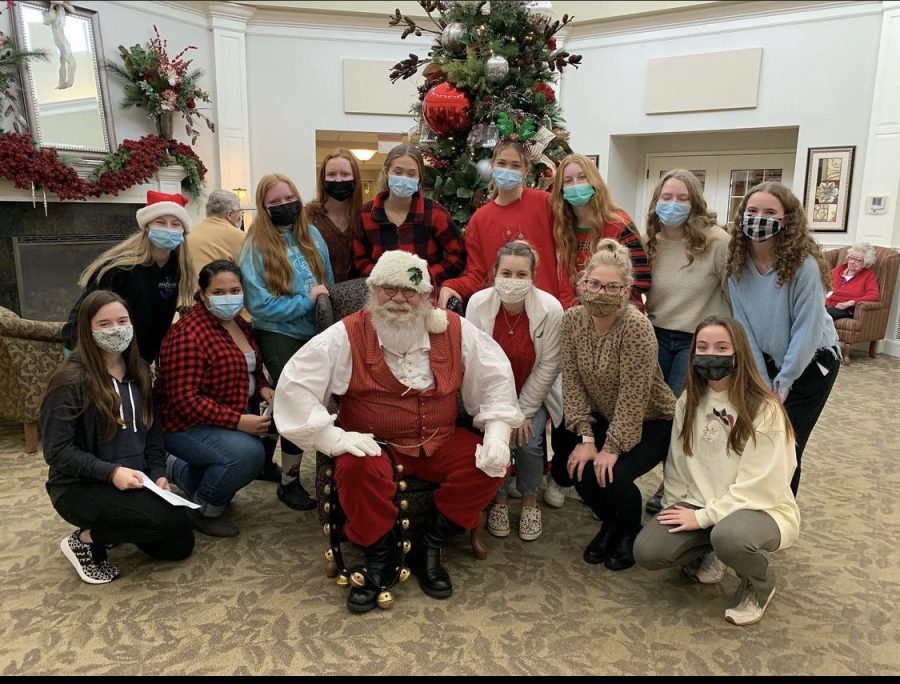 At the end of the caroling, LEO Club advisor Linda Peters had the idea of singing 'We Wish You a Merry Christmas' with the residents joining in. It's safe to say that everyone enjoyed it thoroughly.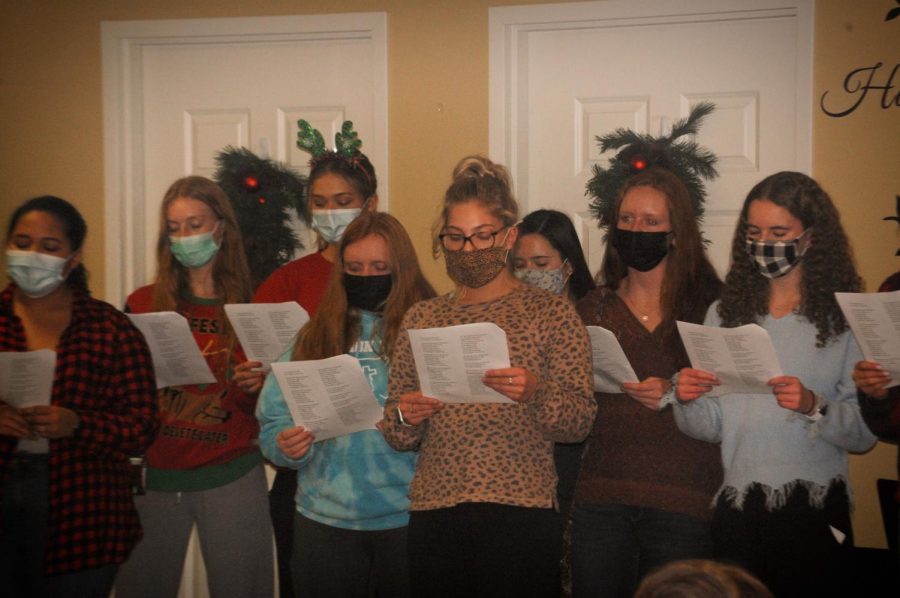 Peters has been the LEO Club advisor for the past seven years. She likes that LEO Club provides students an opportunity to learn and grow within a community. "…we want to provide a platform for young people to make a difference in their world," she says. "Through serving others, Leos develop leadership, compassion and positive experiences for themselves and the ones they serve."